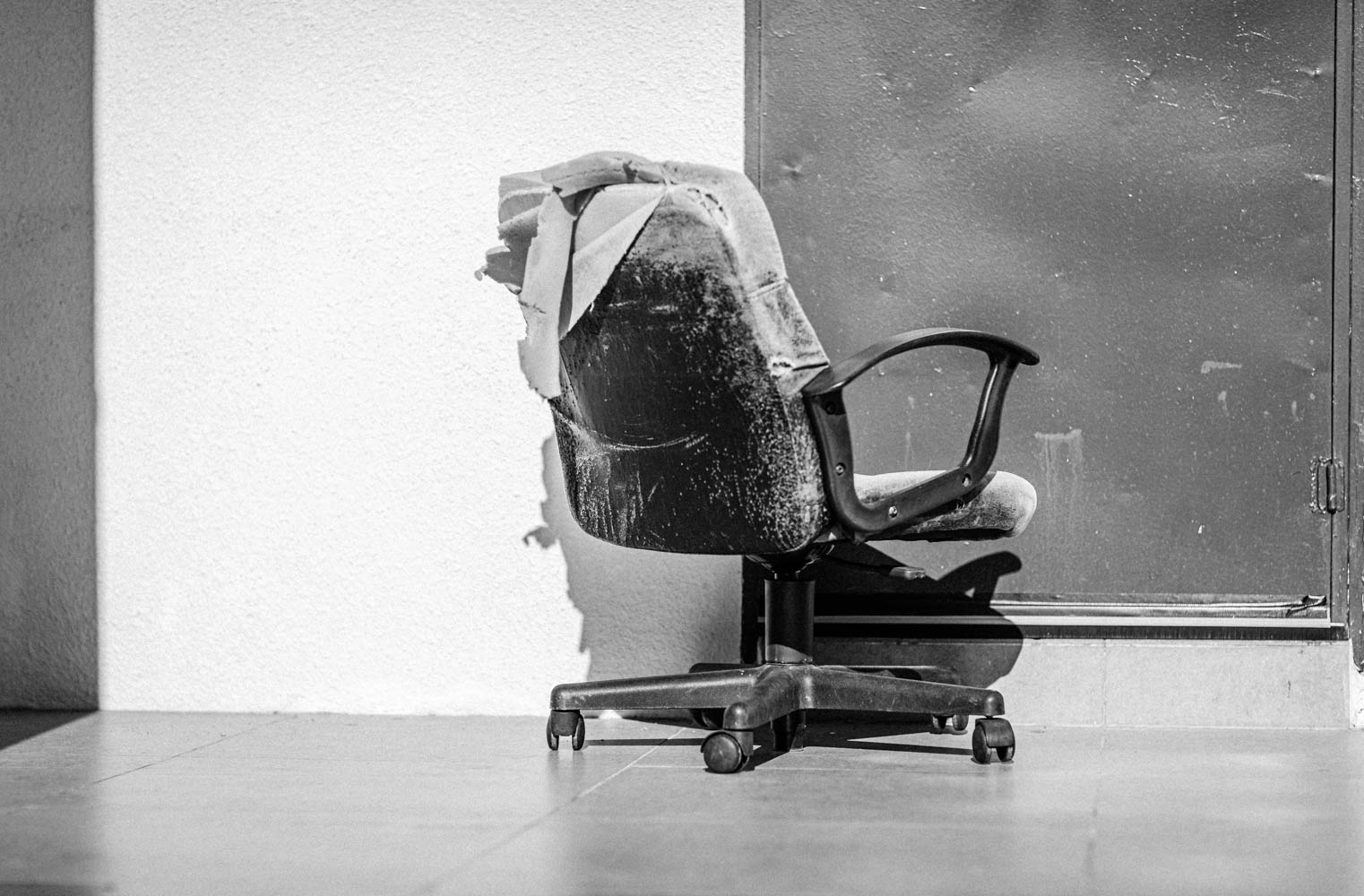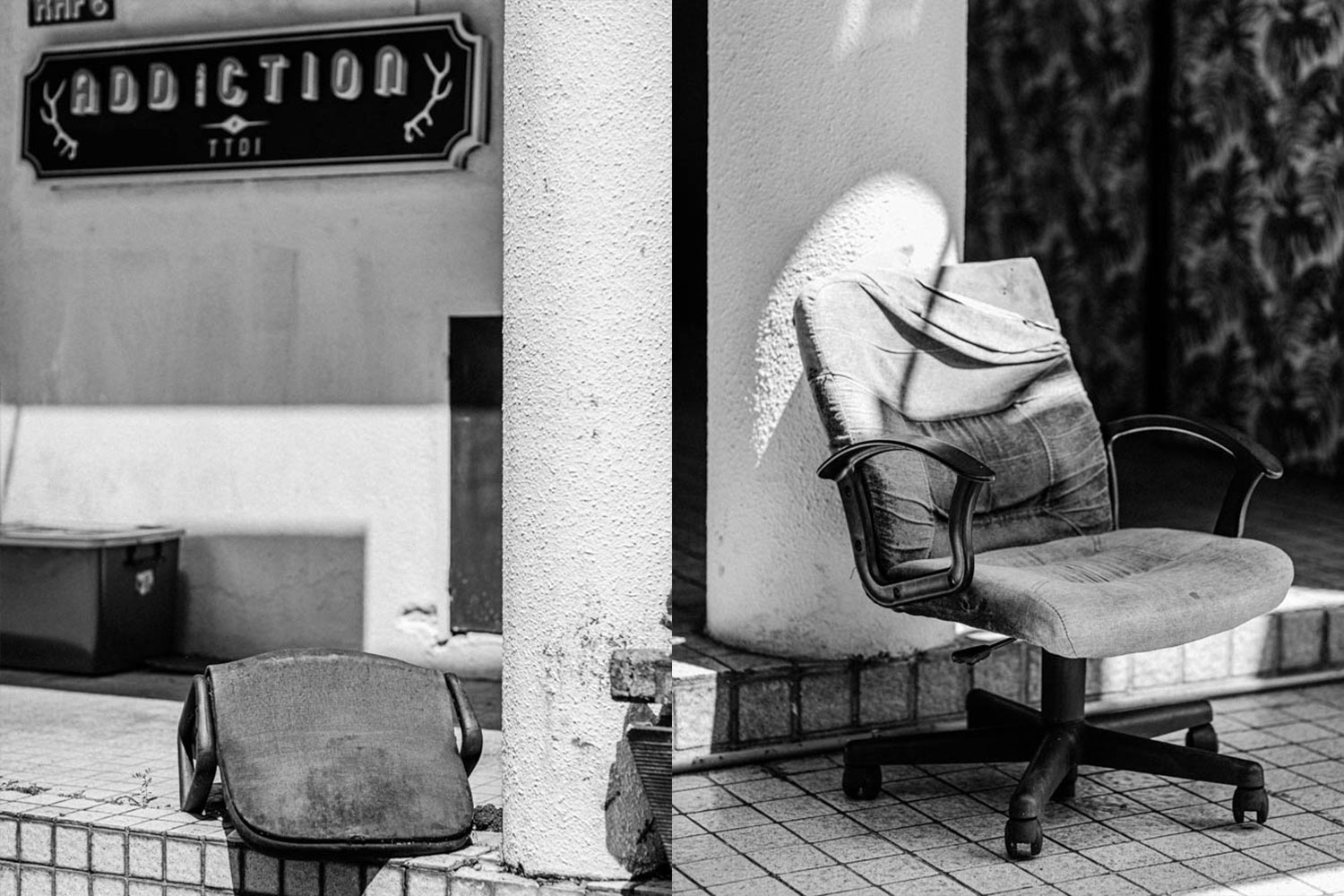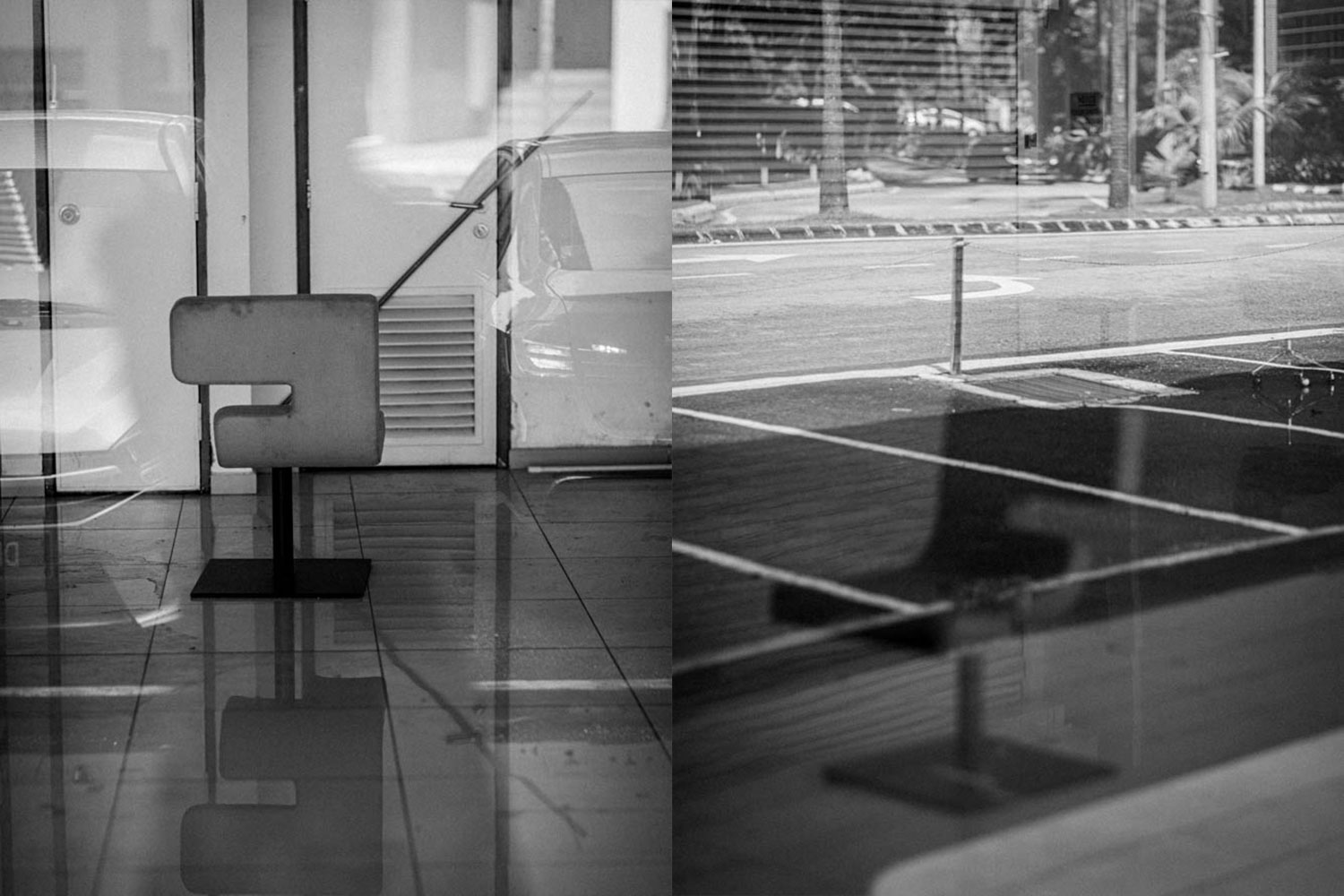 Street photography in Kuala Lumpur
This blog post features black and white street photography in Kuala Lumpur of abandoned chairs in the township of Taman Tun Dr Ismail (TTDI). There's always something of interest to photograph on the streets of KL. KL is definitely a favourite playground for street photographers.
Abandoned office chairs
The imagery in this post document the life of a lone swivel office type chair.  Its short life-cycle recorded here on this blog entry post. It started out as a usable piece of office furniture, and ended up broken beyond repair and unusable. Due to its rough treatment it is now a piece of litter remaining on the sidewalk. Therefore, no longer a useful piece of equipment to rest ones butt. As a result, it needs to be thrown into a rubbish bin, or tossed into the nearby rubbish skip.
The final image in the series titled the 'Alphabet Chair'. Yet another lone chair. This one lives in an empty car showroom in Taman Tun Dr Ismail (TTDI) – Kuala Lumpur. Spoiler alert, the car showroom has been totally refurbished and is now a Dyson Service Centre.
If black and white street photography is a genre you're interested in please visit the Street gallery.
Artist: © Tahnia Roberts 2020
Category: Photography
Style: Street
Subject: Abandoned chairs
Medium: Digital, photo, black and white
Artist country: Malaysia