Repeating pattern artwork: Mindscapes
The starting point for these three black and white images is a single photograph. All the found imagery is captured using a macro lens. I enjoy exploring ideas by mirroring an image which creates a repeating pattern artwork.
The workflow is manual and no AI tools are used to produce this work. Sometimes it takes several iterations to reach a design that is pleasing. Nevertheless, it's during the crafting phase that I find joy, and I'm frequently surprised by the resulting pattern.
This series is called Mindscapes. The source for the first photo is of a clove of garlic with its outer peel on. The second a found Pterocarpus indicus seed pod, and the final image started with a single photo of mushroom gills.
This link will take you directly to other similar works. Enjoy!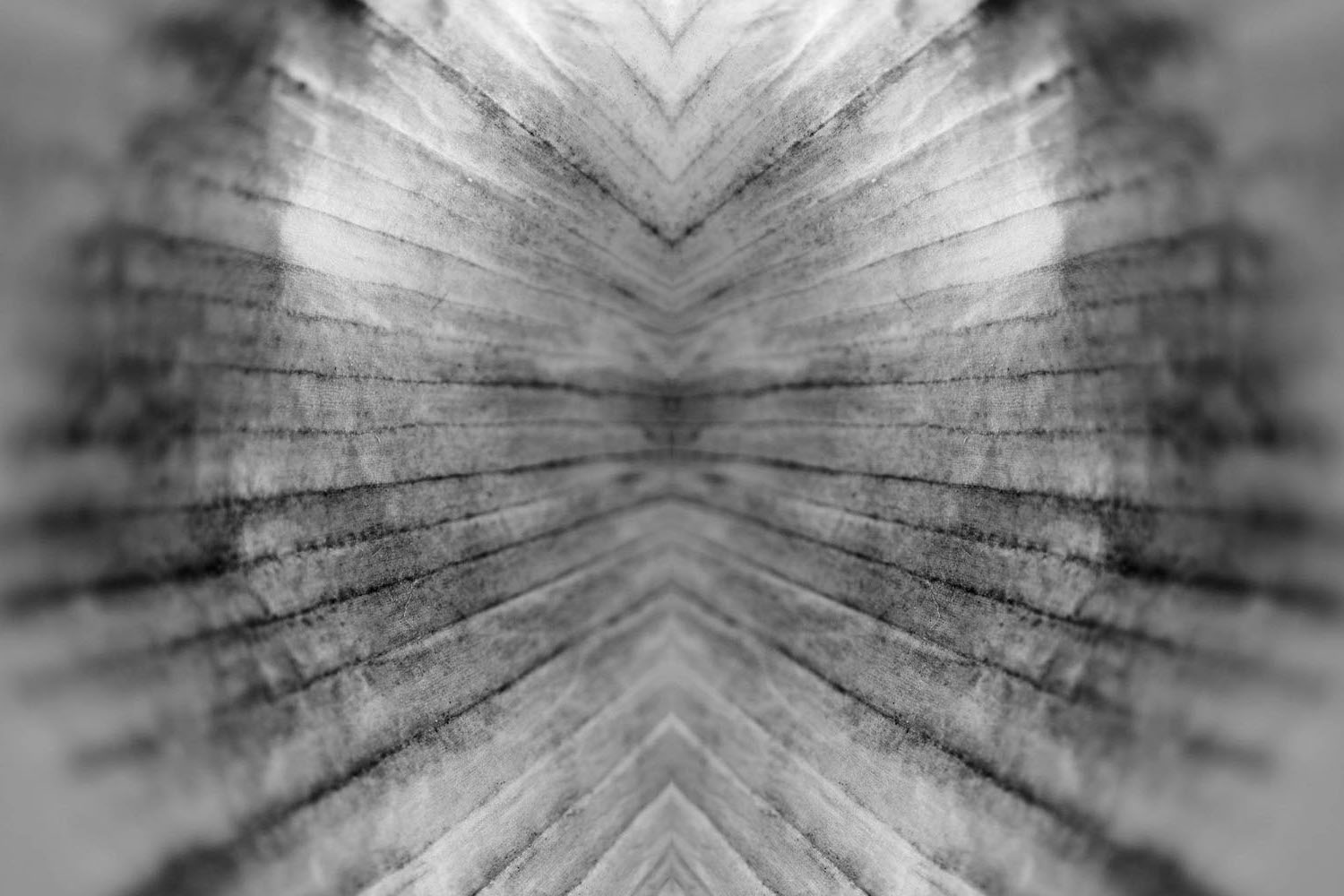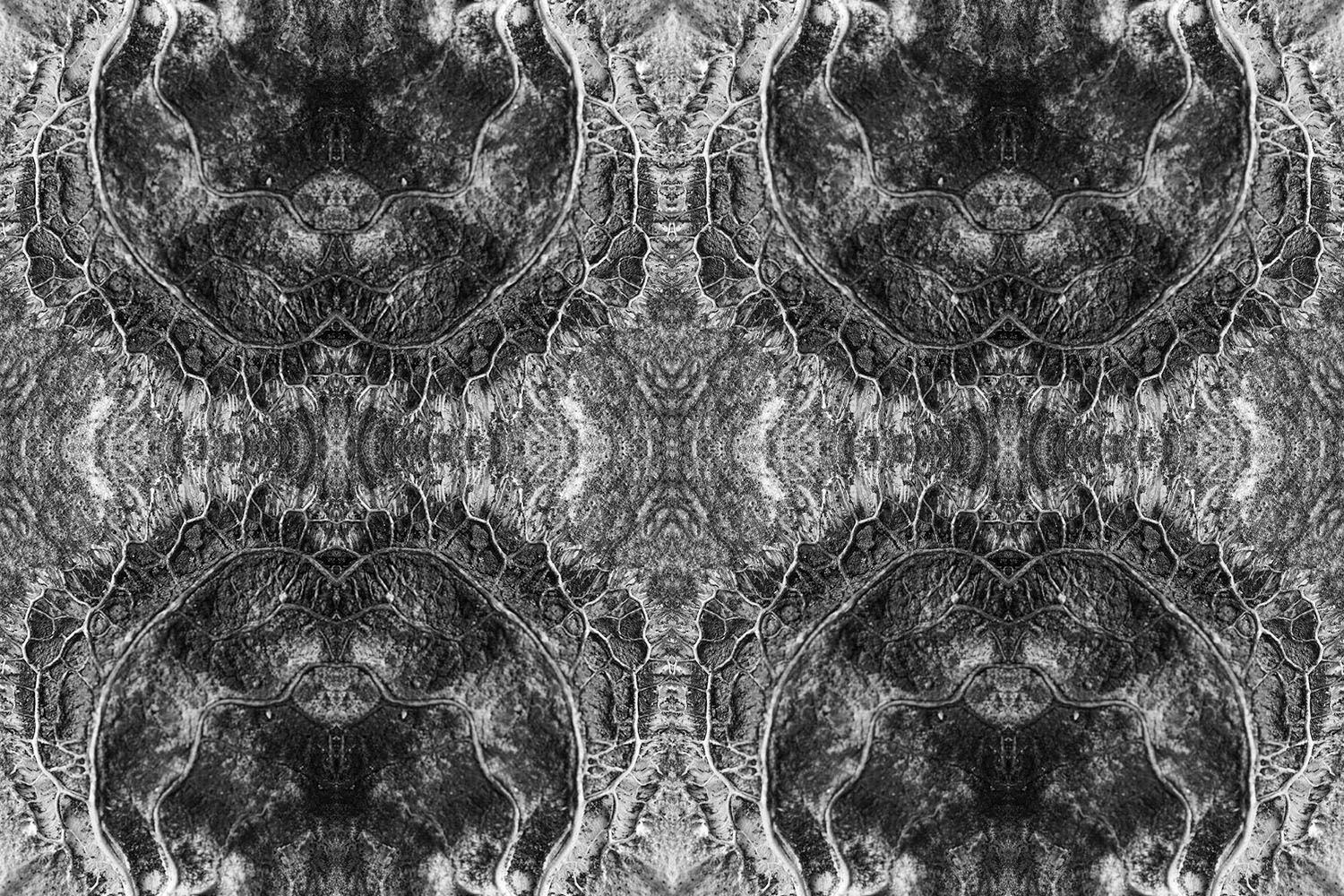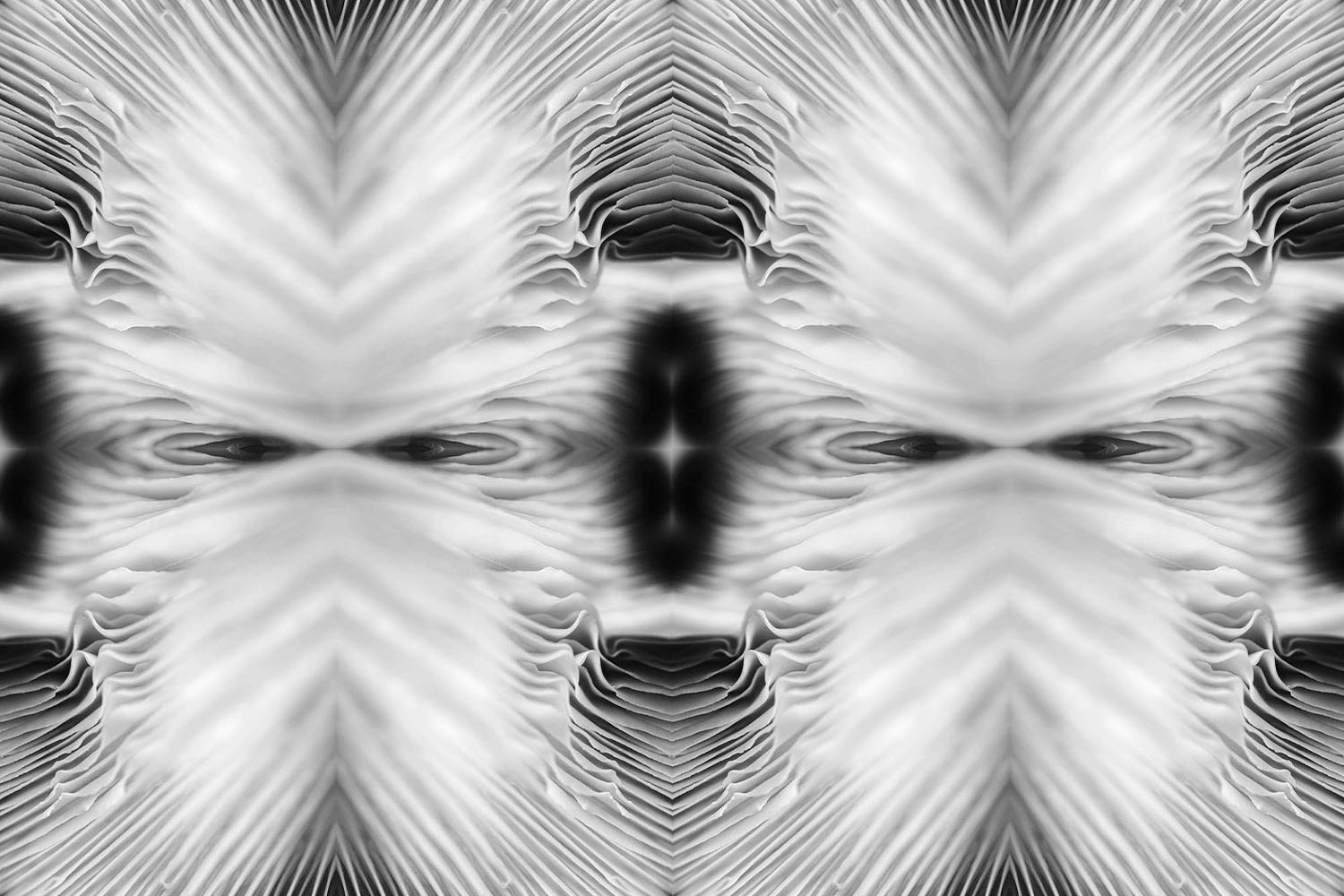 Artist: Tahnia Roberts ©2023
Category: Macro photography
Style: Black and white photography
Subject: Mindscape series
Medium: Digital, photo, black and white
Artist country: Australia