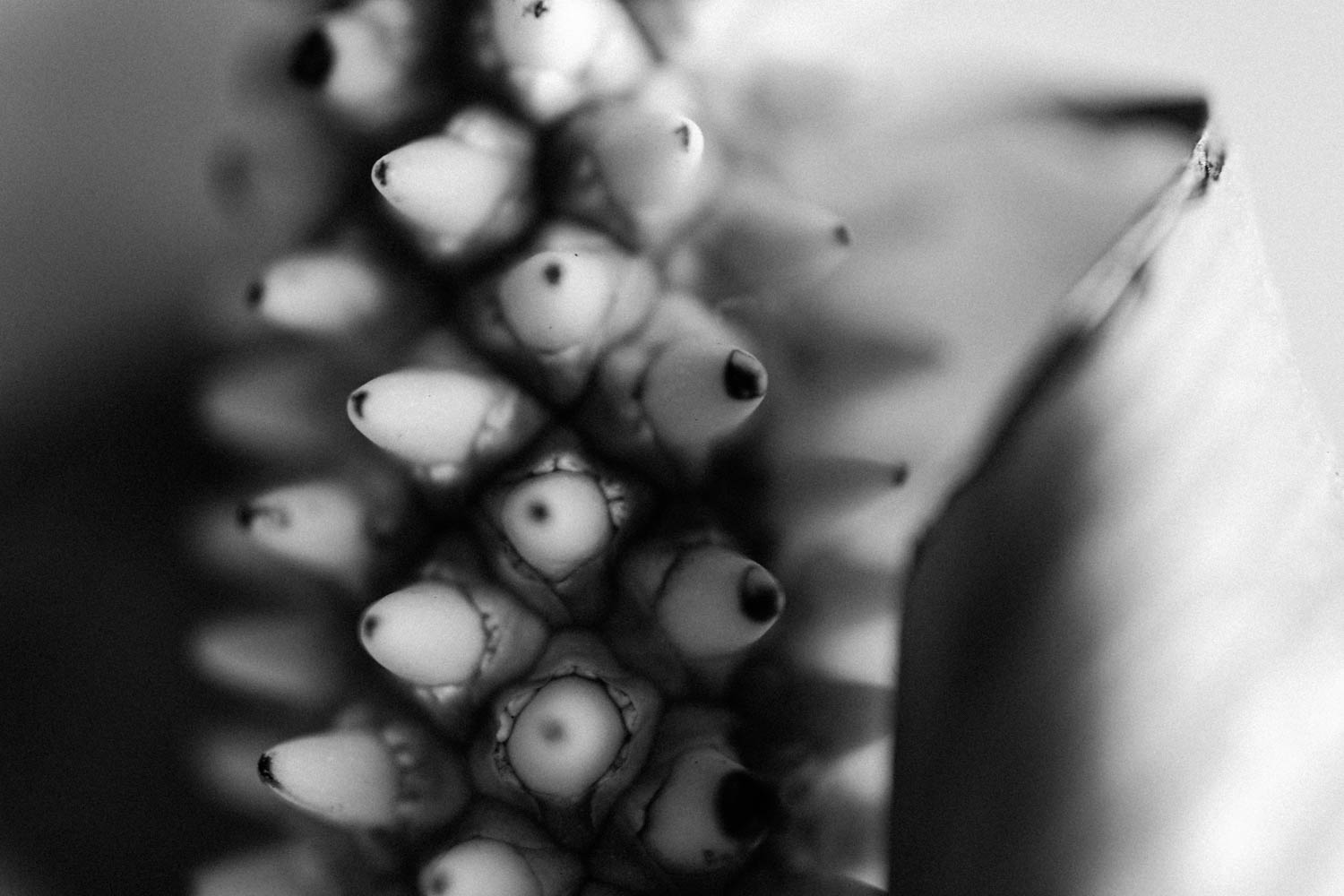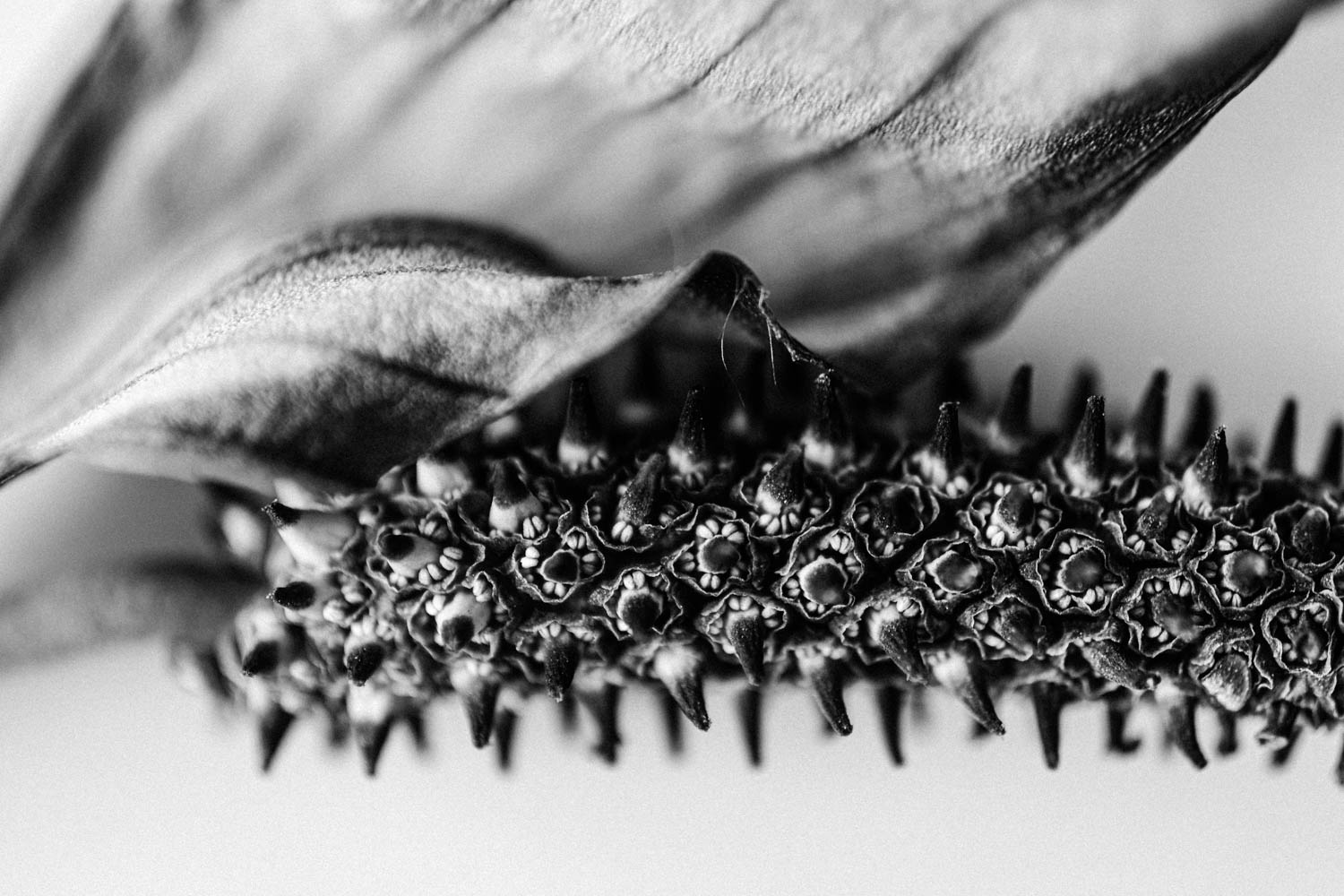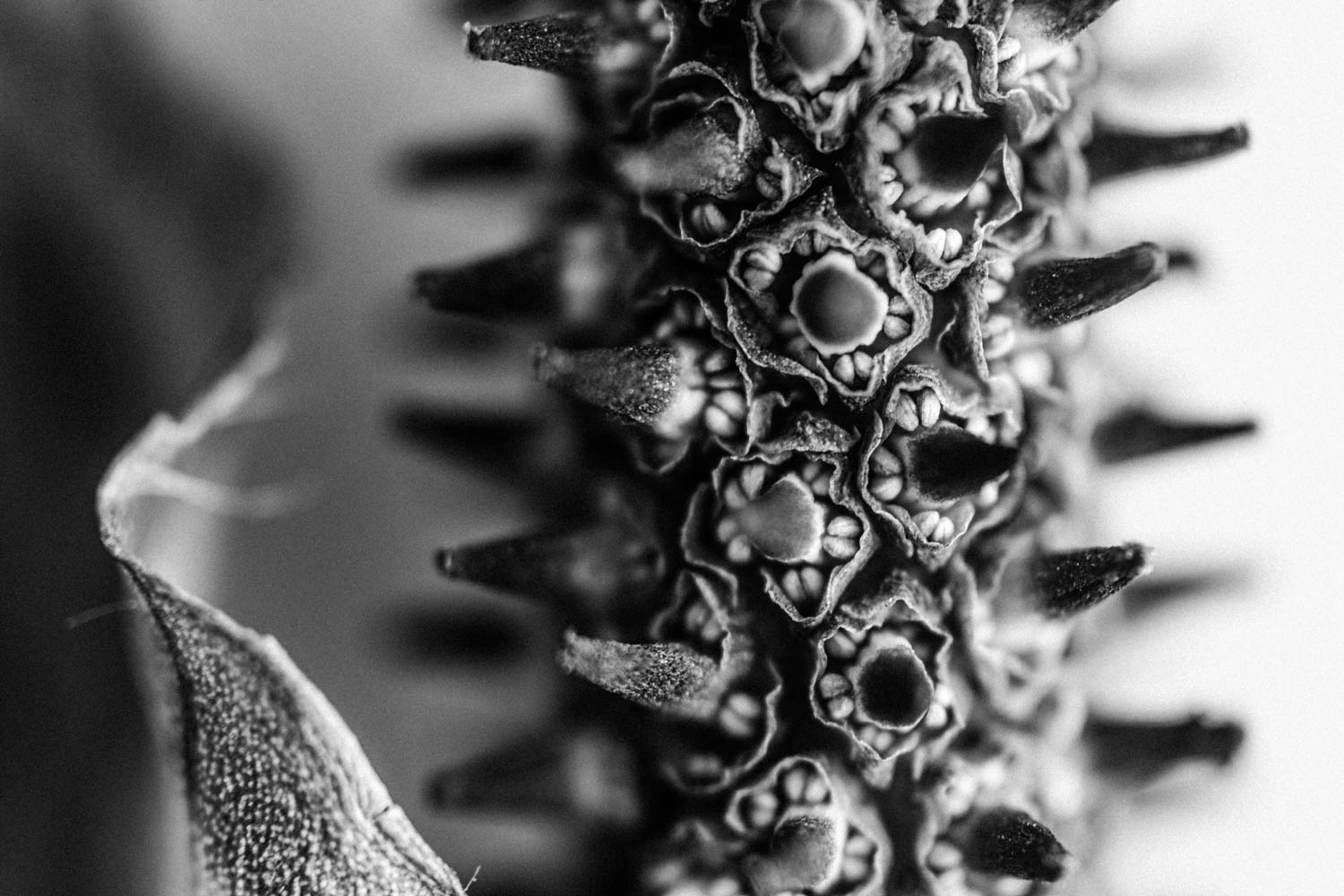 Peace lily monochrome photos
The Peace Lily monochrome photos posted here are part of an ongoing study about decay and death. I often scan my garden for specimens to document and I was happy to find this Peace lily flower. The  textured spike was fascinating, and I wanted to photograph the flower. What lens to use to photograph the flower's unique texture was an easy choice.  The macro lens.
In addition, I was also curious as to how the Peace Lily would decay. Therefore, I proceeded to document the decomposition process. Fortunately, the macro lens is perfect for capturing extreme close ups of the minuscule details. Ultimately, the Spadix is the most interesting feature of the flower. Because of this, most of the imagery in this post features the Spadix part of the Lily.
Do you know that the Peace lily is a great house plant?
Apparently, the Peace lily is a Feng Shui plant and according to this
article
also excellent at improving air quality in your home or office. A Peace lily plant for Xmas – now that's worth pondering!
Artist: © Tahnia Roberts 2020
Category: Photography
Style: Fine art
Subject: Decaying peach lily
Medium: Digital, photo, black and white
Artist country: Malaysia