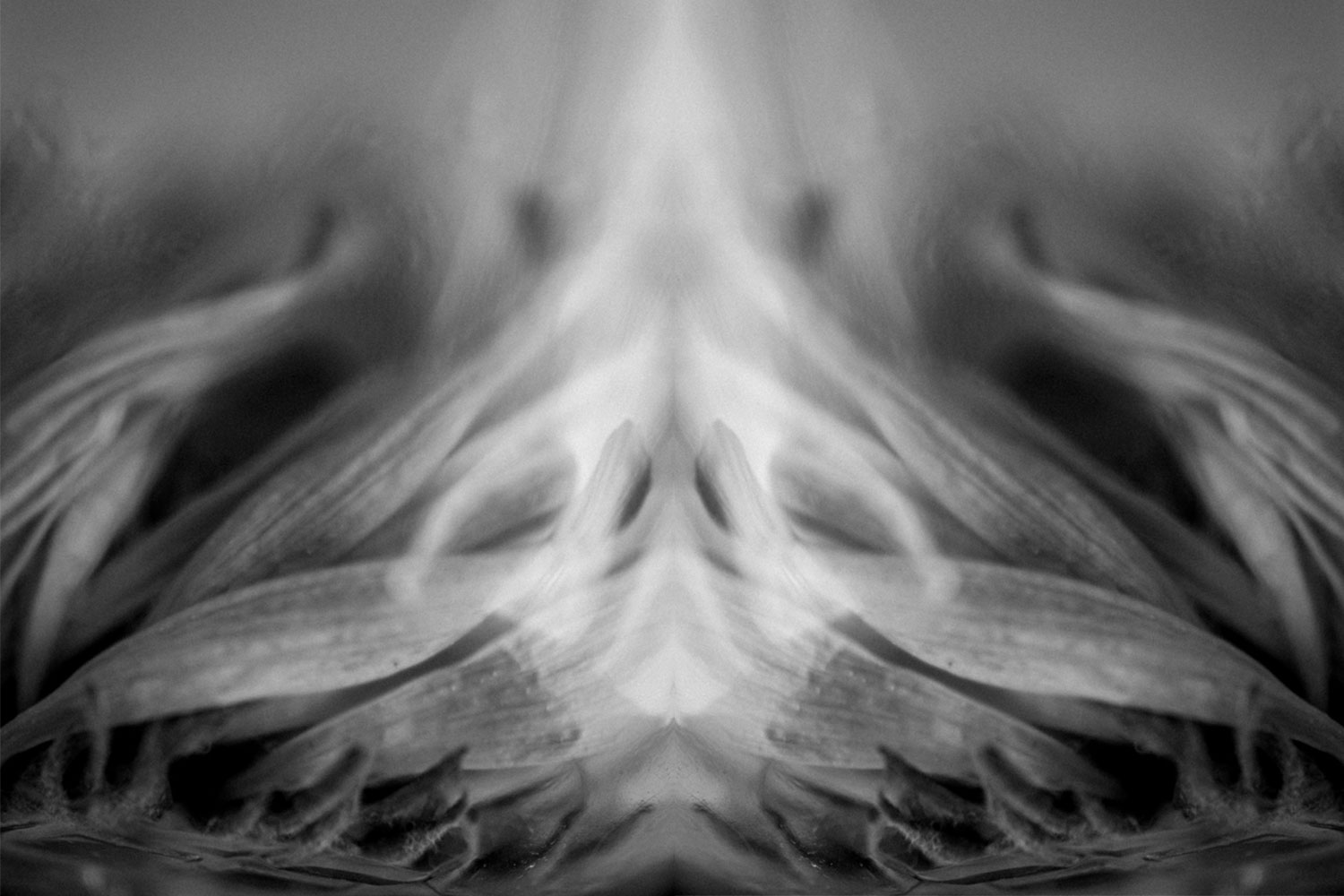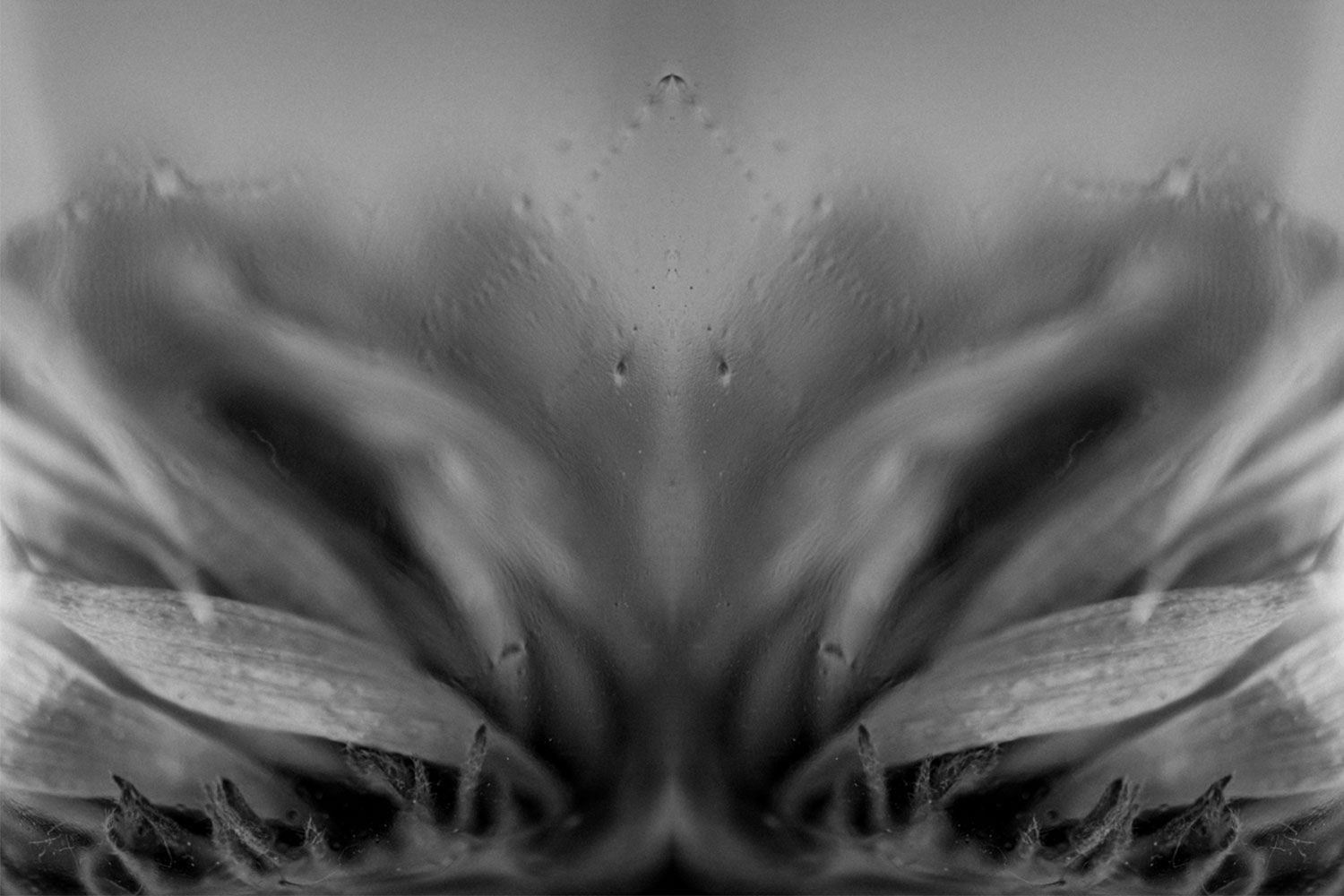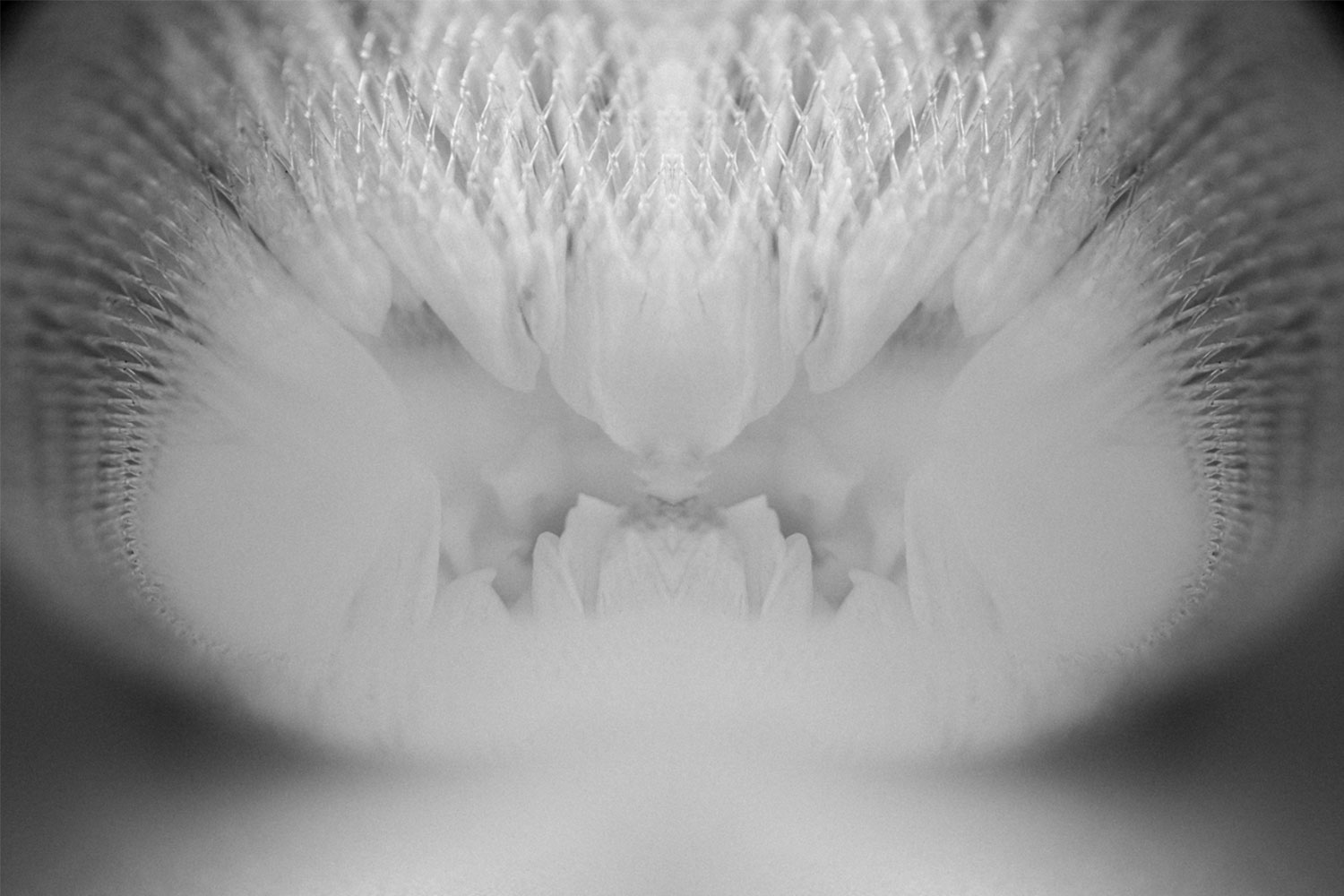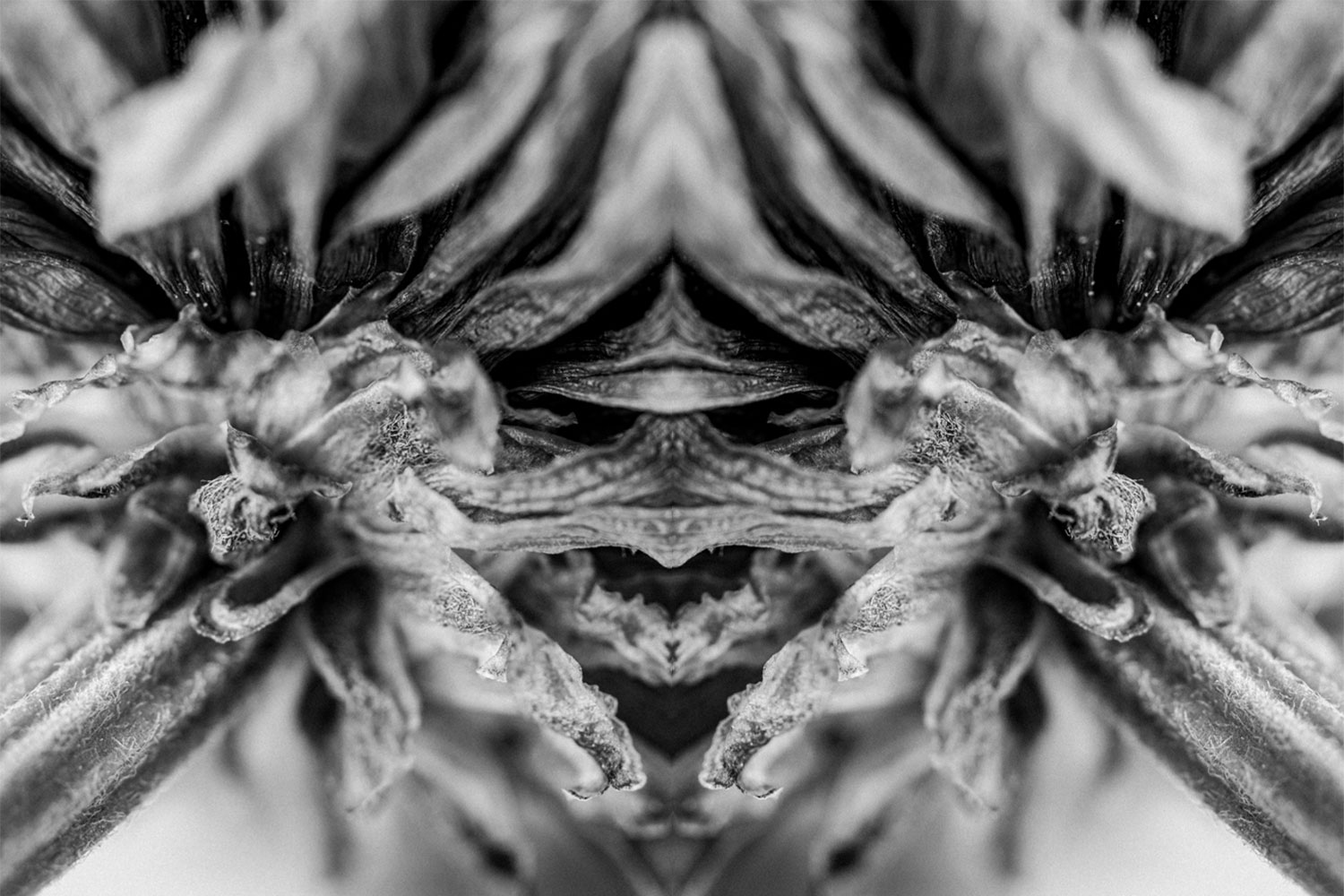 Ephemeral Flower Imagery
The photos in this journal entry are experimental pieces. The work is titled Ephemeral Flower Imagery. Which seems appropriate, as the flowers used in the artworks are now dust. As having – found – the flowers, rather than picked fresh flowers their lifespan is always shortened.
An ephemeral plant is one marked by short life cycles. The word ephemeral means transitory or quickly fading.
Pareidolia effect experiment
I use flowers that are decomposing and experiment with difference compositions.  Whilst, actively striving to achieve the pareidolia effect. Meaning – seeing things [shapes, patterns] that aren't in-fact there. This particular set of photos are favourites. Especially the first two artworks. Subsequently, I trialed them for a short period as screensavers on my desktop computer monitors. Thereby, resulting in a calm zen look and feel to my desktop workstation and office environment.
My workflow
For the imagery in this journal post my workflow is as follows.
Starting with the selection of a flower. Meeting the criteria of the chosen one is simply about the detail of the specimen. In my experience, the more complex in detail the better the final result is. Secondly, photographing the flower from several different angles. Thirdly, the photo selects. With this type of experimental work, the most efficient workflow is to use screenshots, and concept mirroring the photos. More often than not, these concepts are discarded. As they're not what I'm looking for, and end up in the trash bin! Finally, I process the photo in black and white. Even at this late stage in the workflow I am NOT always successful. Because, sometimes the photo doesn't join at the centre line well. This may well be due to the fact that I am not a Photoshop master, rather a beginner. Subsequently, it too finds its way to the trash bin. Sometimes, I am rewarded, and have produced a few goodies that end up on the – Tahnia Roberts Artworks  – website. Either as part of the Nature Gallery or alternatively as a journal post like this one.
Similar art works can be found here:
Style: Fine Art
Medium: Photography – digital
Ephemeral Flower Imagery ©2020