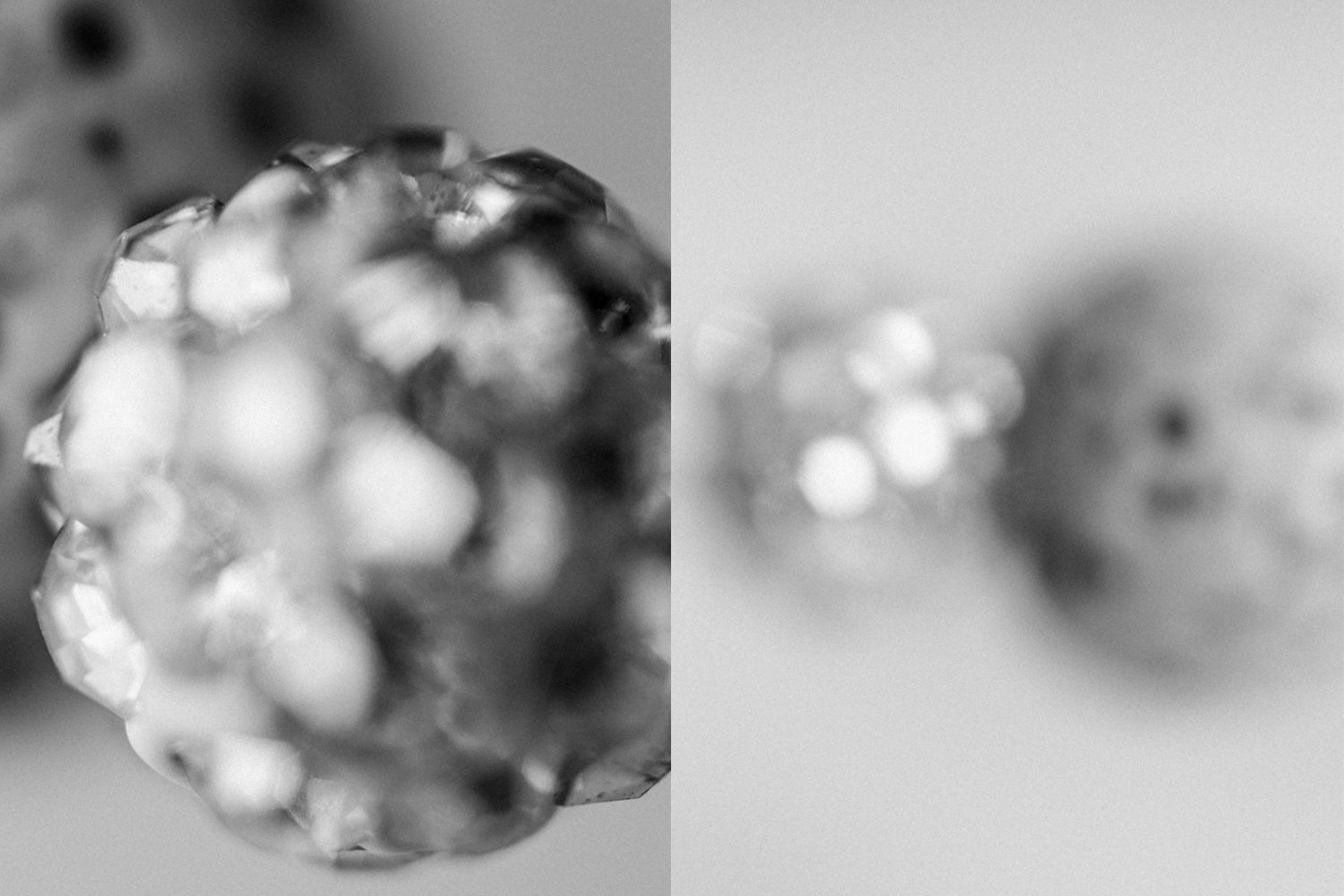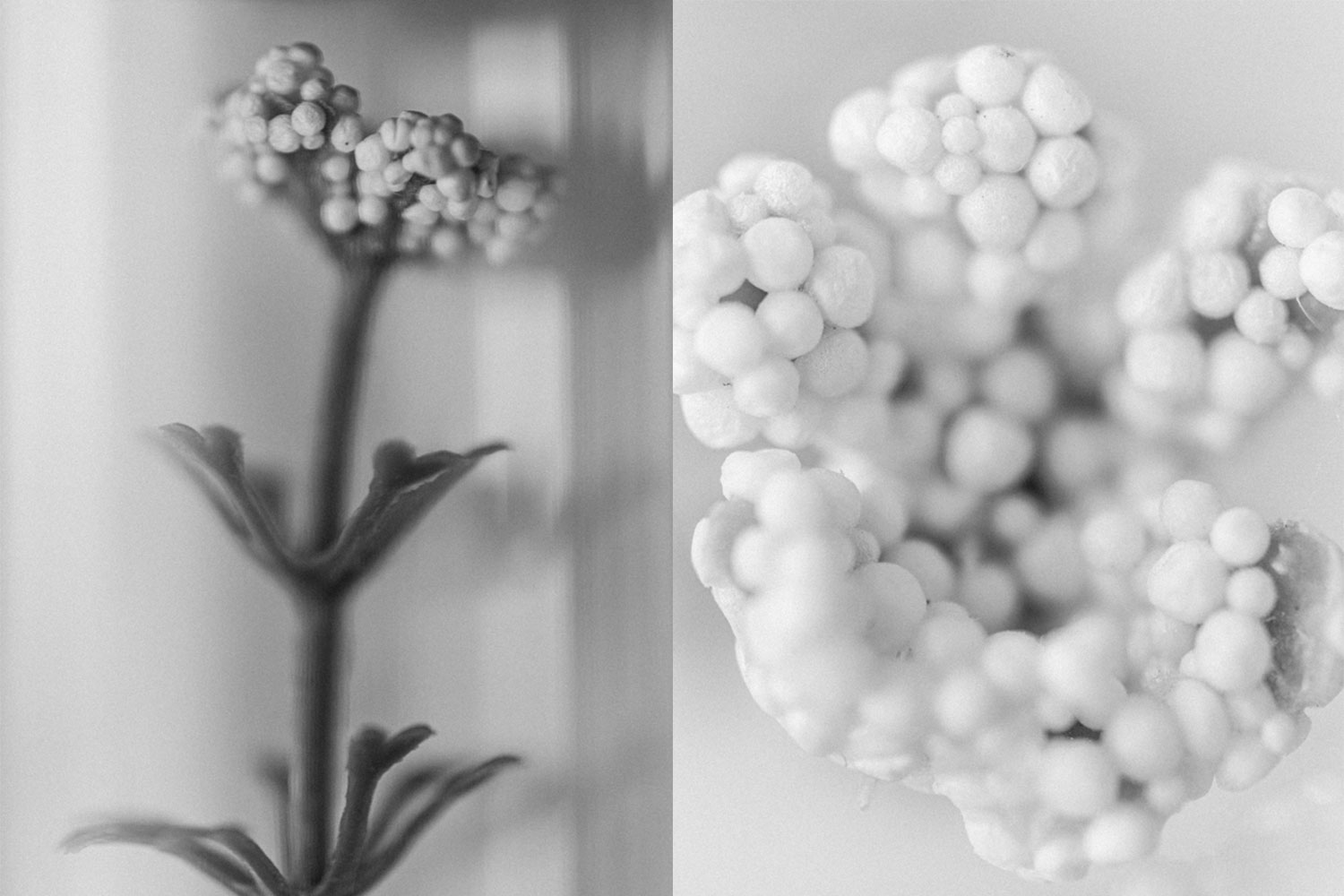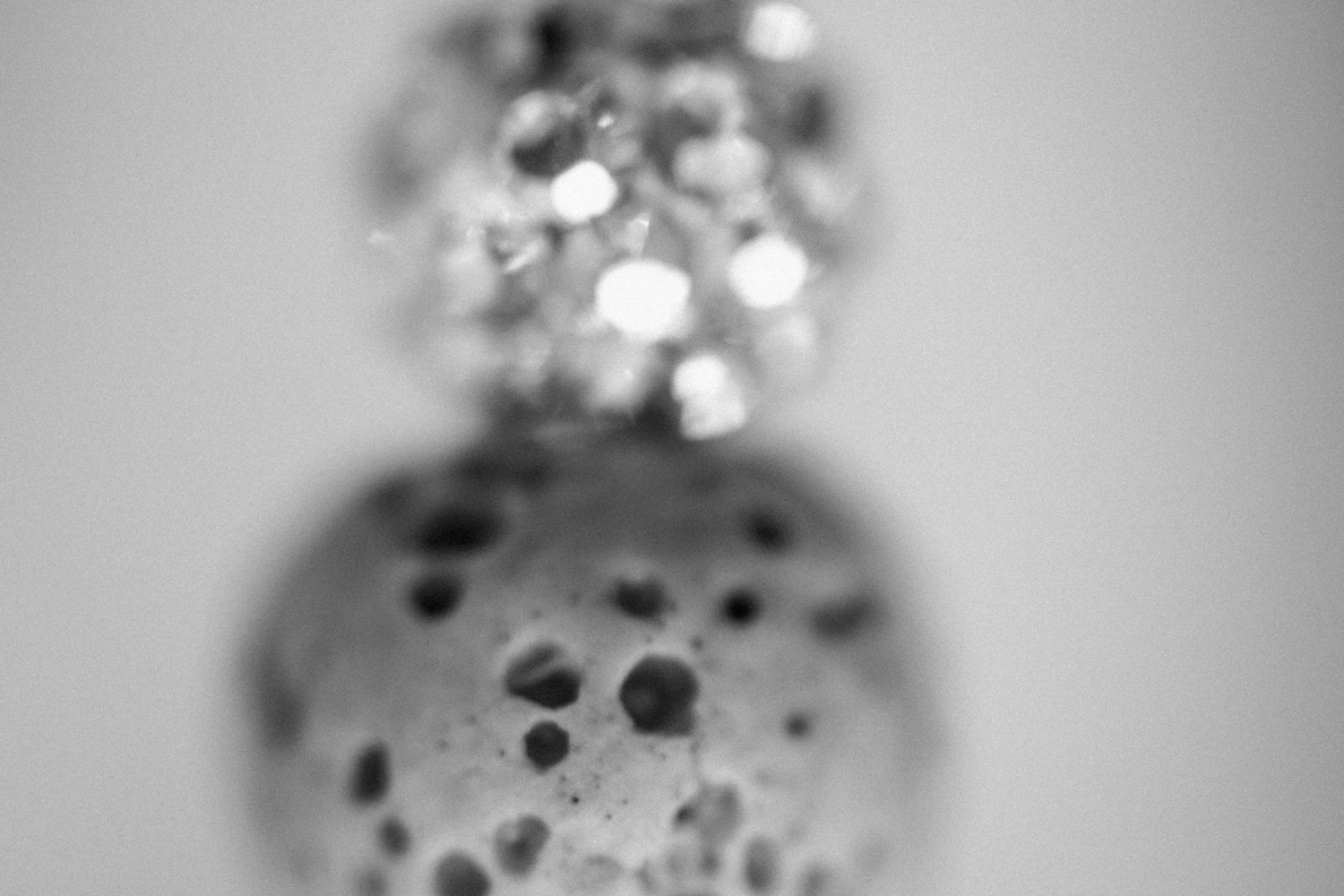 Fine art photos of spheres
This journal entry showcases black and white photography of round objects. Therefore, I decided to title the work: Fine Art Photos of Spheres. It is worth noting, that the spheres I photographed are in fact found objects. Collecting random found things has become a hobby. I collect 'objects' usually small things from my wanderings, with the intention to photograph them at some later stage.
Photos in this blog entry
Diptych of a colored glitter Hijab pin.Beside it the photo of the pin has a blurred, soft focus treatment, and has a single lava bead in the frame. In keeping with the spherical theme of this collection.
Artificial plastic flower with a stem. Although not immediately obvious, the flower is encased in a glass test tube shaped vessel. The image is paired with an extreme close-up of the flower head and its many spheres.
Lava bead detail with the Hijab pin staged merely to provide background interest.
For more fine art photography here is a link to the 'fine art' category.
Artist: © Tahnia Roberts 2020
Category: Photography
Style: Sphere black and white photos
Subject: Mythical creatures photography
Medium: Digital, photo, black and white
Artist country: Malaysia