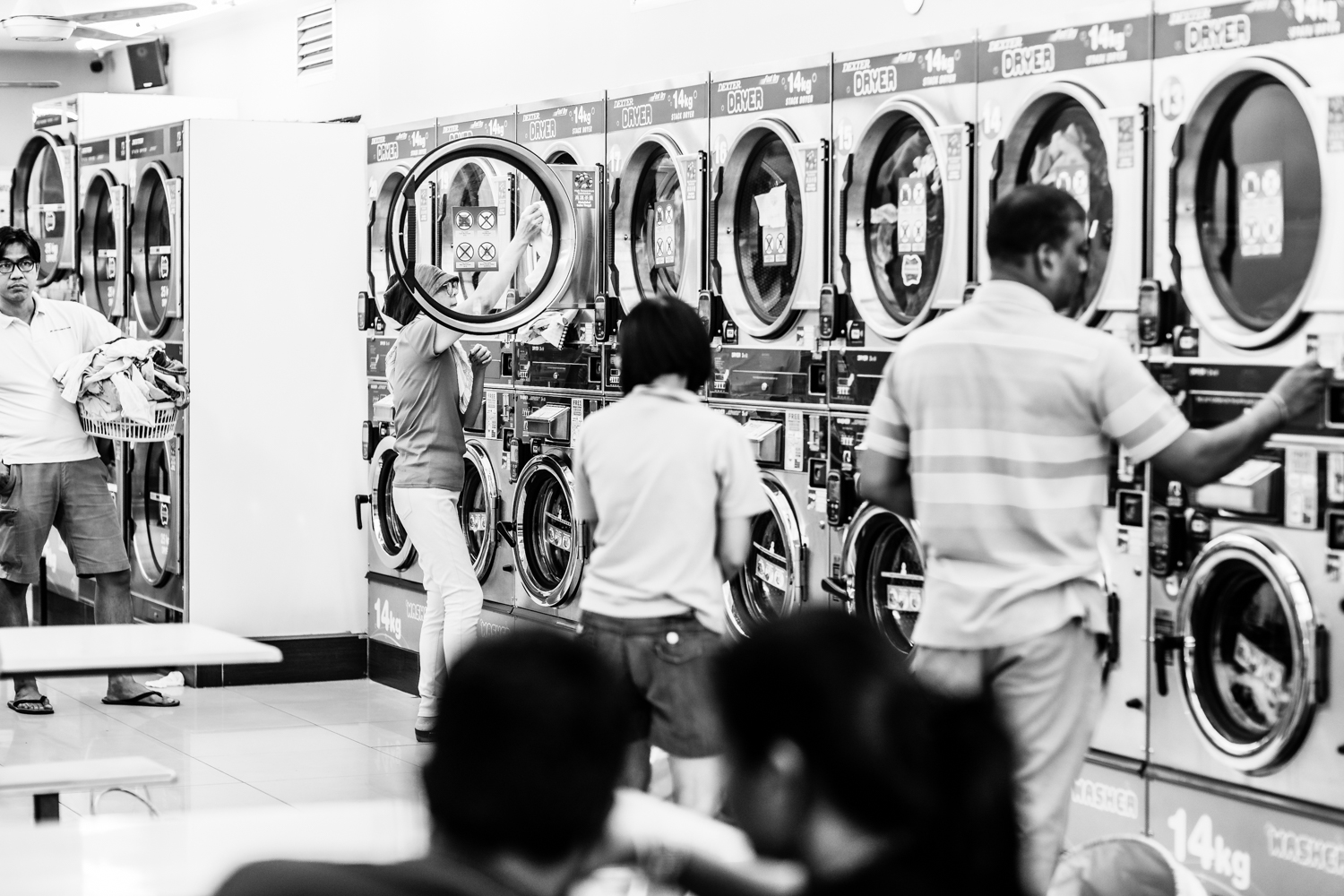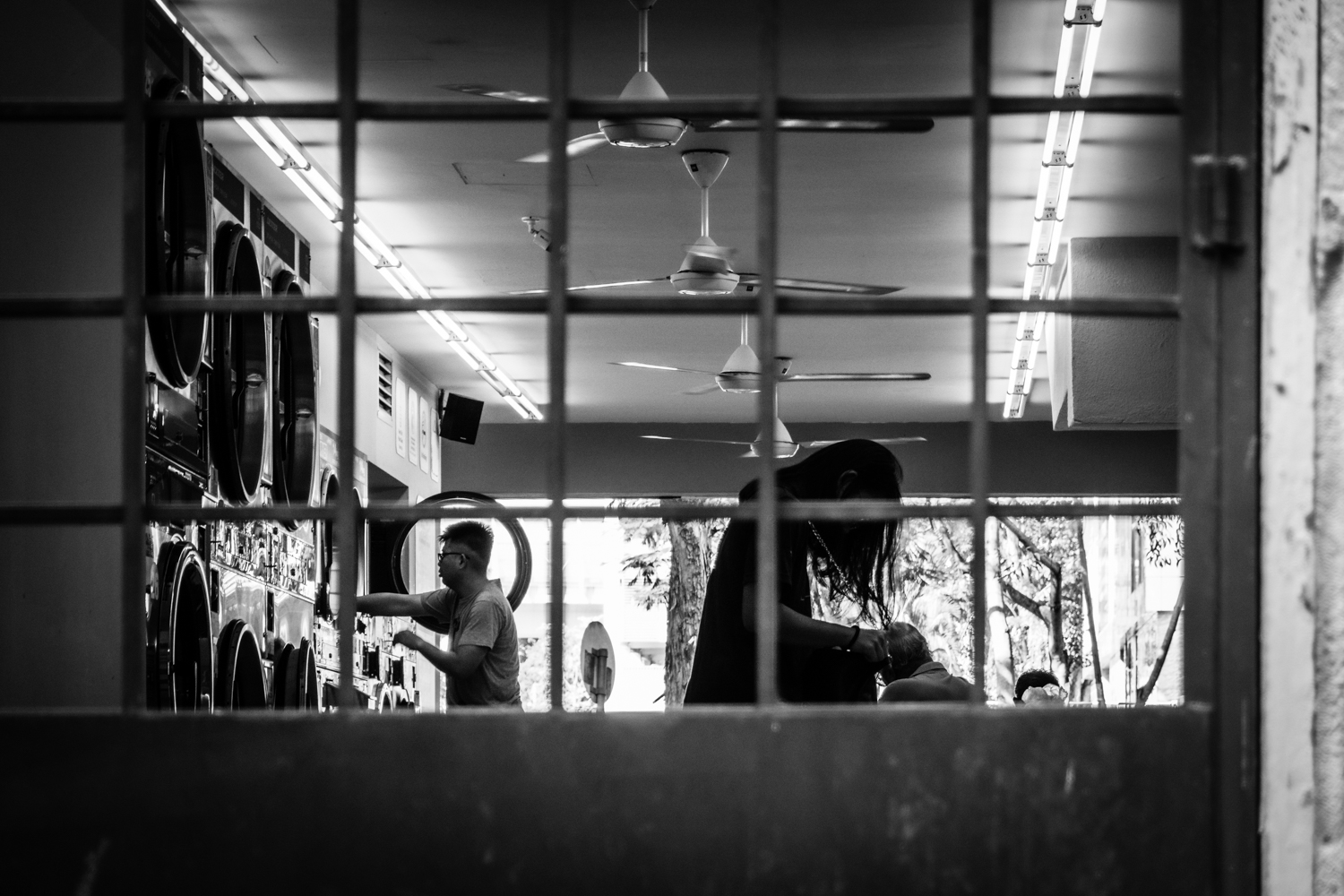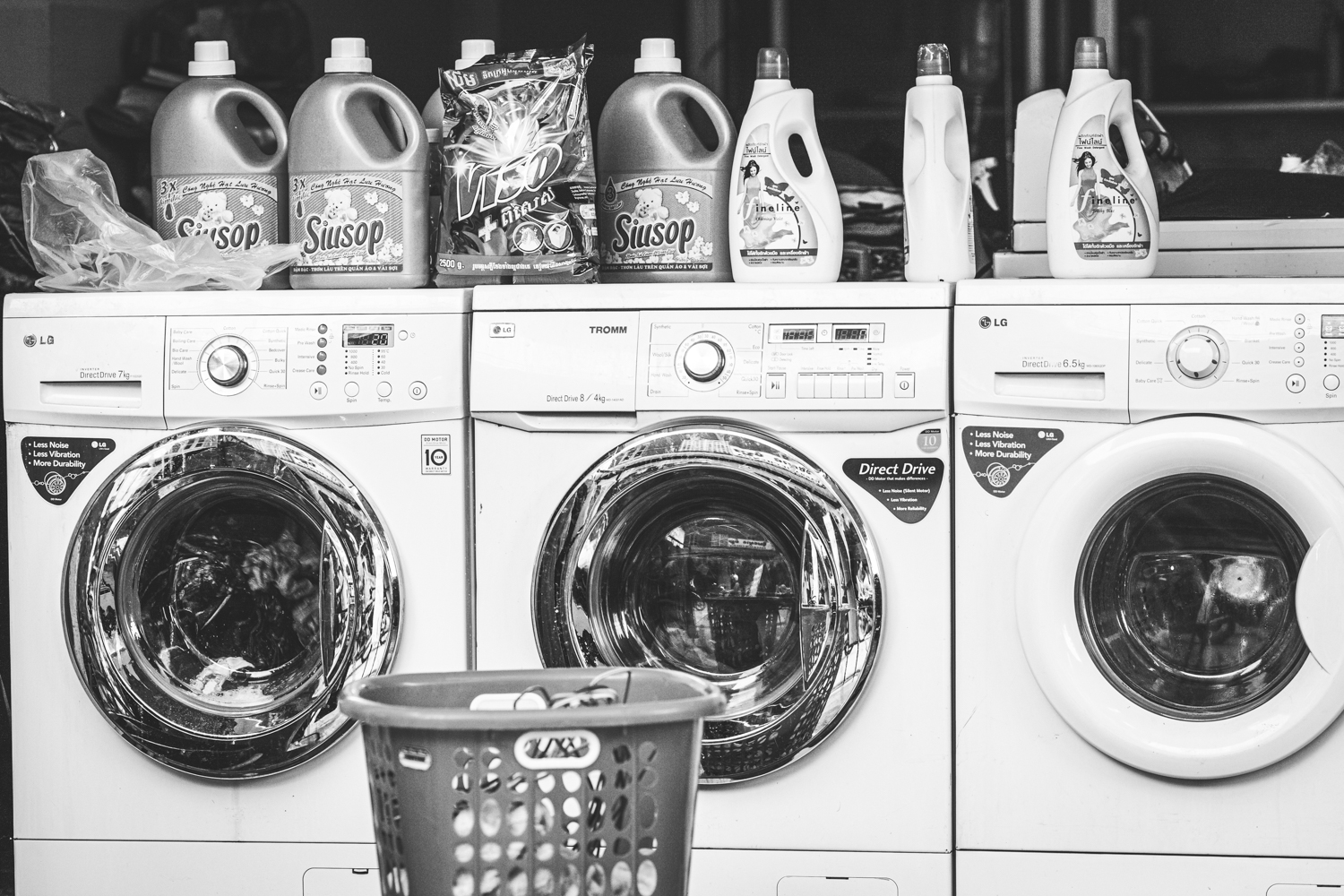 Self service 24 hour laundromats
Black and white photographs of self service 24 hour laundromats. The first two photos document a couple of  coin operated laundromats in Taman Tun Dr. Ismail a township in Kuala Lumpur, Malaysia. The final photo in the series features a laundromat in Siem Reap – Cambodia. I took this photo while on holiday in 2013.
Laundromats are popular in KL due to being open 24 hours. Doing the weeks washing with free WIFI, while eating a snack from a nearby restaurant sounds like a good idea.
"It's great that it's open 24 hours so we can come and wash the laundry when it isn't so packed."
– unknown
For more street photography in black and white visit the Street gallery.
Laundromats:
Kuala Lumpur – Malaysia + Siem Reap – Cambodia
Artist: © Tahnia Roberts 2013
Category: Photography
Style: Street photography
Subject: Siem Reap, and Kuala Lumpur
Medium: Digital, photo, black and white
Artist country: Malaysia