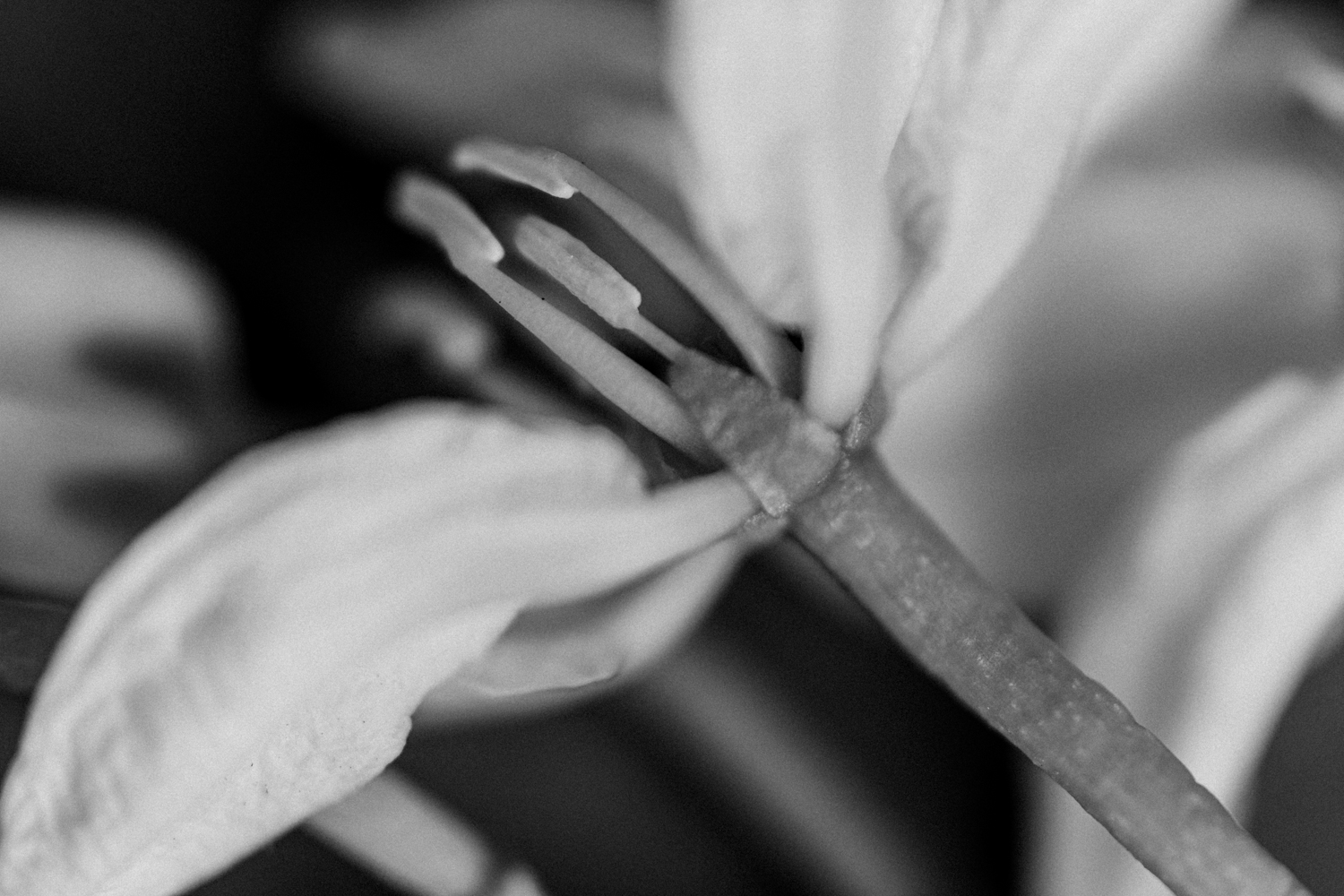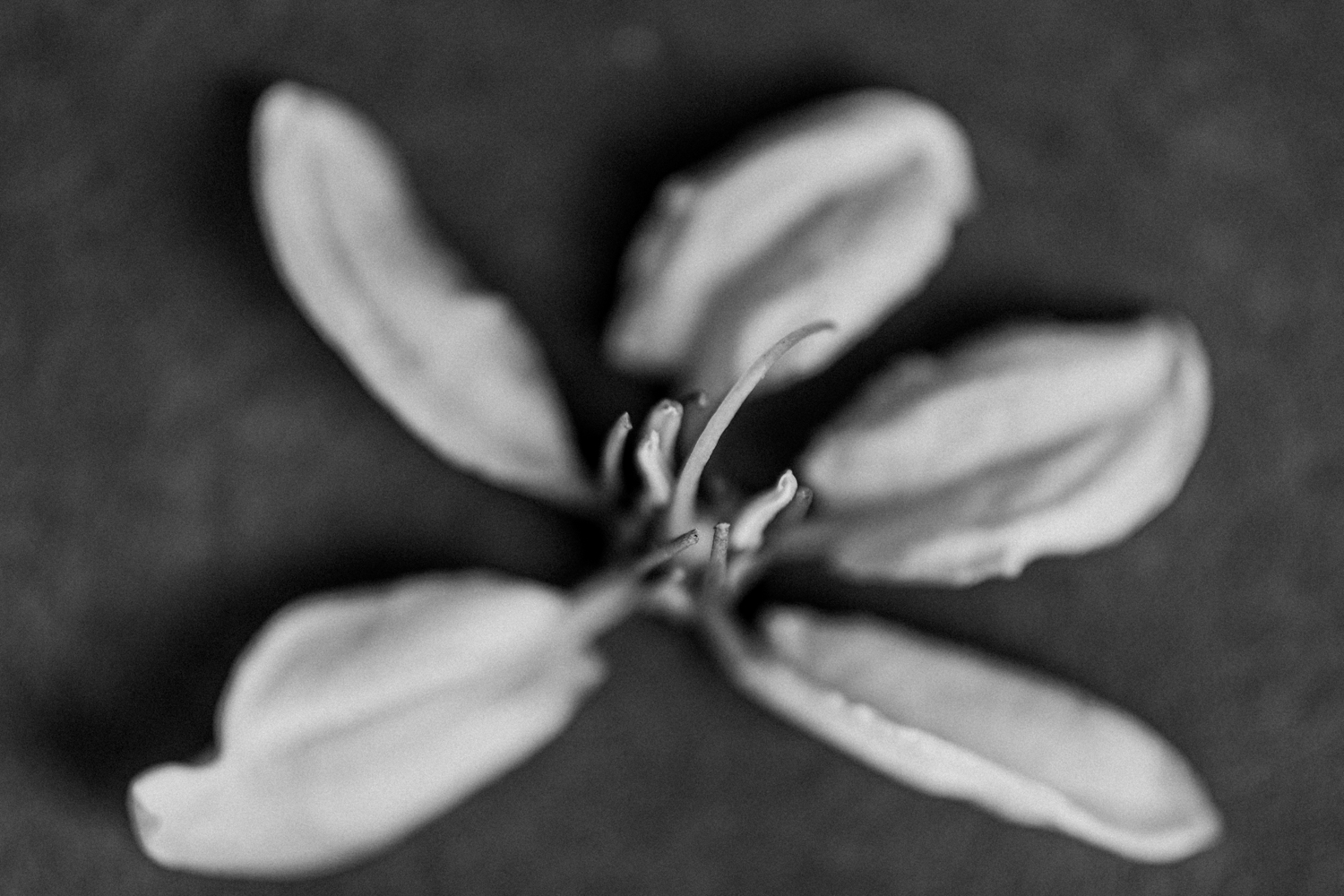 Macro flower study
This journal entry features black and white photographs of flowers.  More specifically, a macro flower study showcasing the Tristellateia Australasiae flower. Alternatively, you may know this pretty bright yellow / golden flower by its common names. Some examples I found online include: Maiden's Jealousy, Galphimia, Vine, Golden Rod, and finally the Australian Gold Vine. From a geographical perspective, its origin is Australia, and the flower is widely distributed from Taiwan through Southeast Asia.
Benefits of using a macro lens
Just so you know, the flower pictures in this post are shot using the Canon 65 mm f2.8 1-5x super macro lens. Because, it is my favourite lens for up close, studio work of small flora and fauna specimens. Photographing flowers with a macro lens allows me to explore the specimen at a very close range. Especially as this lens has super powers. Due to the fact, it's a manual-focus lens and has extreme magnification abilities. Therefore, it easily magnifies the minuscule details, and textures of the flower. Resulting in some fascinating botanical artworks.
In addition, here's a link to more black and white macro style flower photography.
Artist: © Tahnia Roberts 2020
Category: Photography
Style: Fine art
Subject: Macro flower study
Medium: Digital, photo, black and white
Artist country: Malaysia