Black and white artworks made from plastic waste
This journal entry post features three monochrome artworks made from plastic. These geometric themed pieces are part of the 'Recycled plastic series'. The plastic waste used to create this imagery is discarded bubble wrap, an empty plastic tray and a fruit foam net.
What plastic can be recycled in Australia?
The plastic tray is polypropylene [5 PP] and is listed as recyclable in Australia. However, the bubble wrap is not.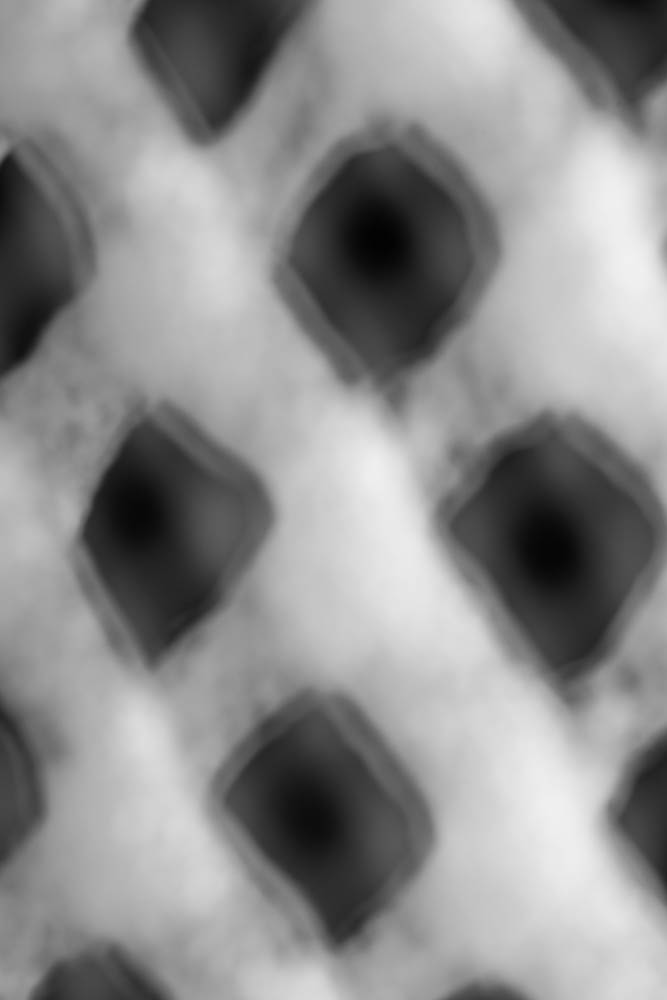 Artist: © Tahnia Roberts 2021
Category: Macro photography
Style: Geometric theme
Subject: Plastic waste artworks series
Medium: Digital, photo, black and white
Artist country: Malaysia