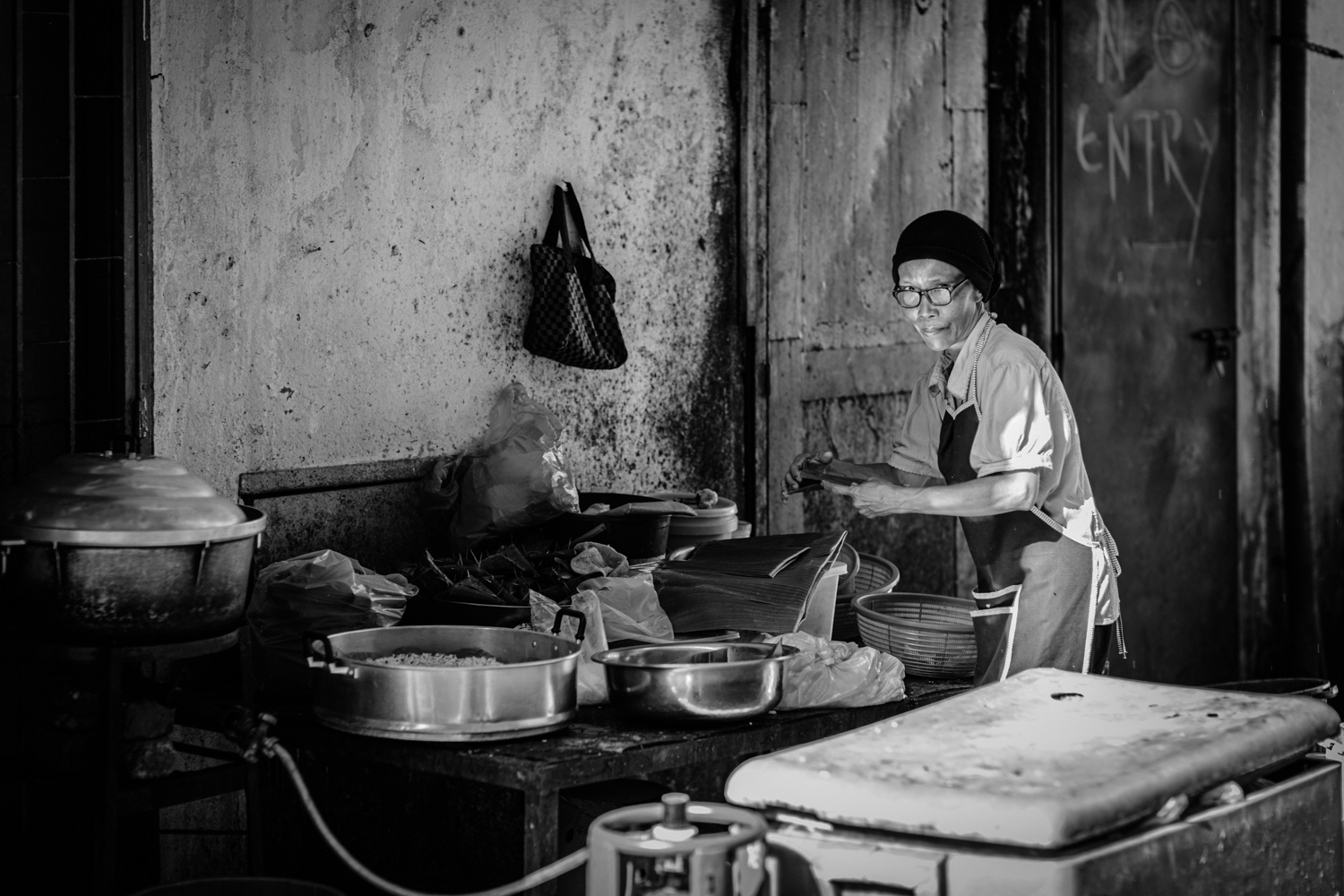 Street portraits from Kuala Lumpur
Black and white street photos from my three favourite neighbourhoods in Kuala Lumpur. Namely, Brickfields – commonly known as Little India,
Pasar Seni – Chinatown, and my current neighbourhood Taman Tun Dr Ismail [TTDI]. In this journal entry I've included street portraits taken in TTDI, Kuala Lumpur.
About the portrait photo
The street portraits are shot near the end of a small alley in Taman Tun Dr Ismail [TTDI].
A woman preparing food for a restaurant in a temporary outside kitchen. On close examination, I see she's making small parcels of sticky rice, and using a banana leaf to wrap the food. I approached the woman and asked for her permission to take the photo. She was kind enough to let me take a couple of frames. I don't use artificial light when capturing street photos, and soft morning light illuminates the woman's face in this street portrait.
Furthermore, I have a gallery here on – Tahnia Roberts Artworks – with a selection of curated posed street portraits. If you like black and white street photography, especially portraits this gallery is perfect for you to browse.
Artist: © Tahnia Roberts 2020
Category: Photography
Style: Street photography
Subject: Kuala Lumpur, Malaysia street photos
Medium: Digital, photo, black and white
Artist country: Malaysia