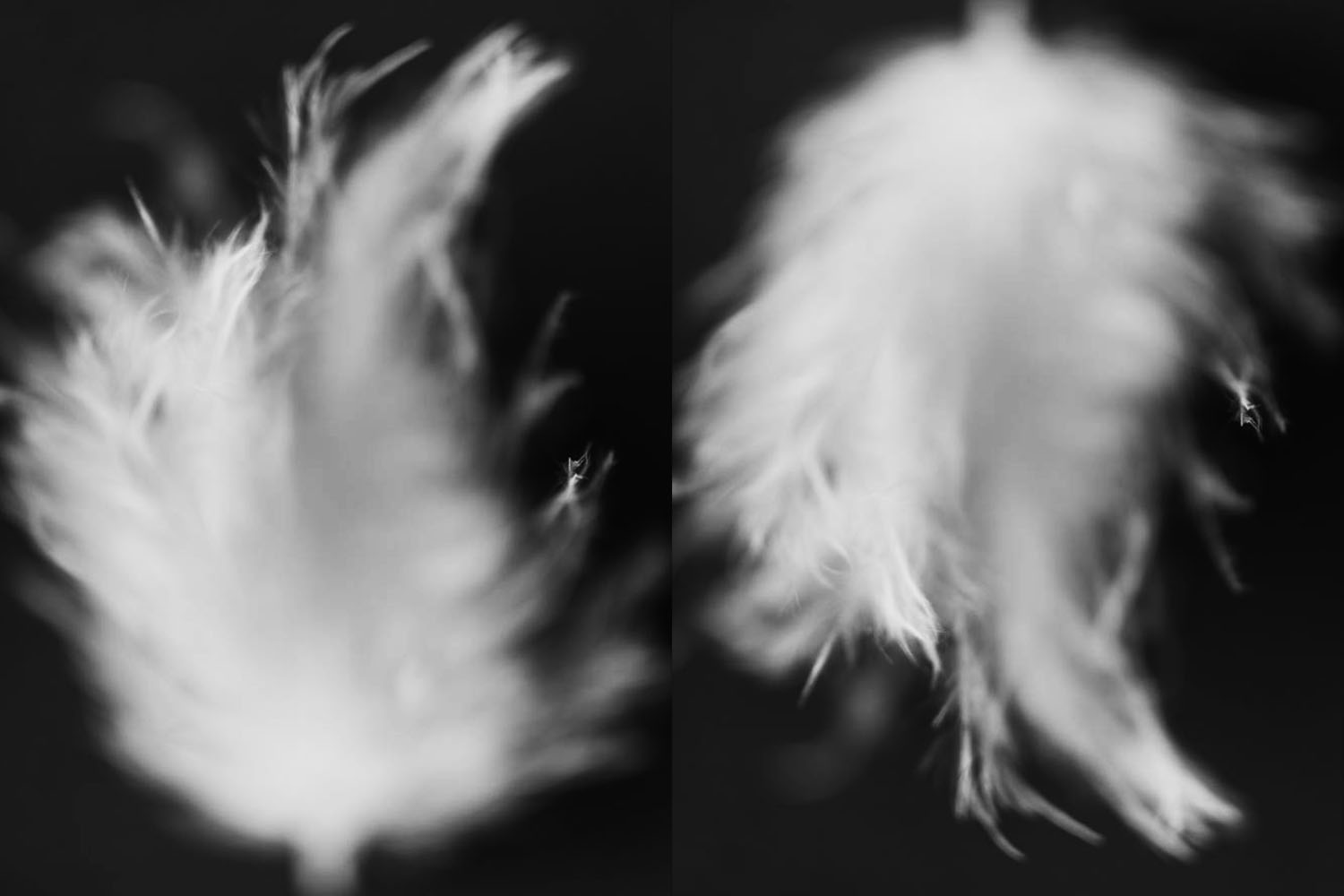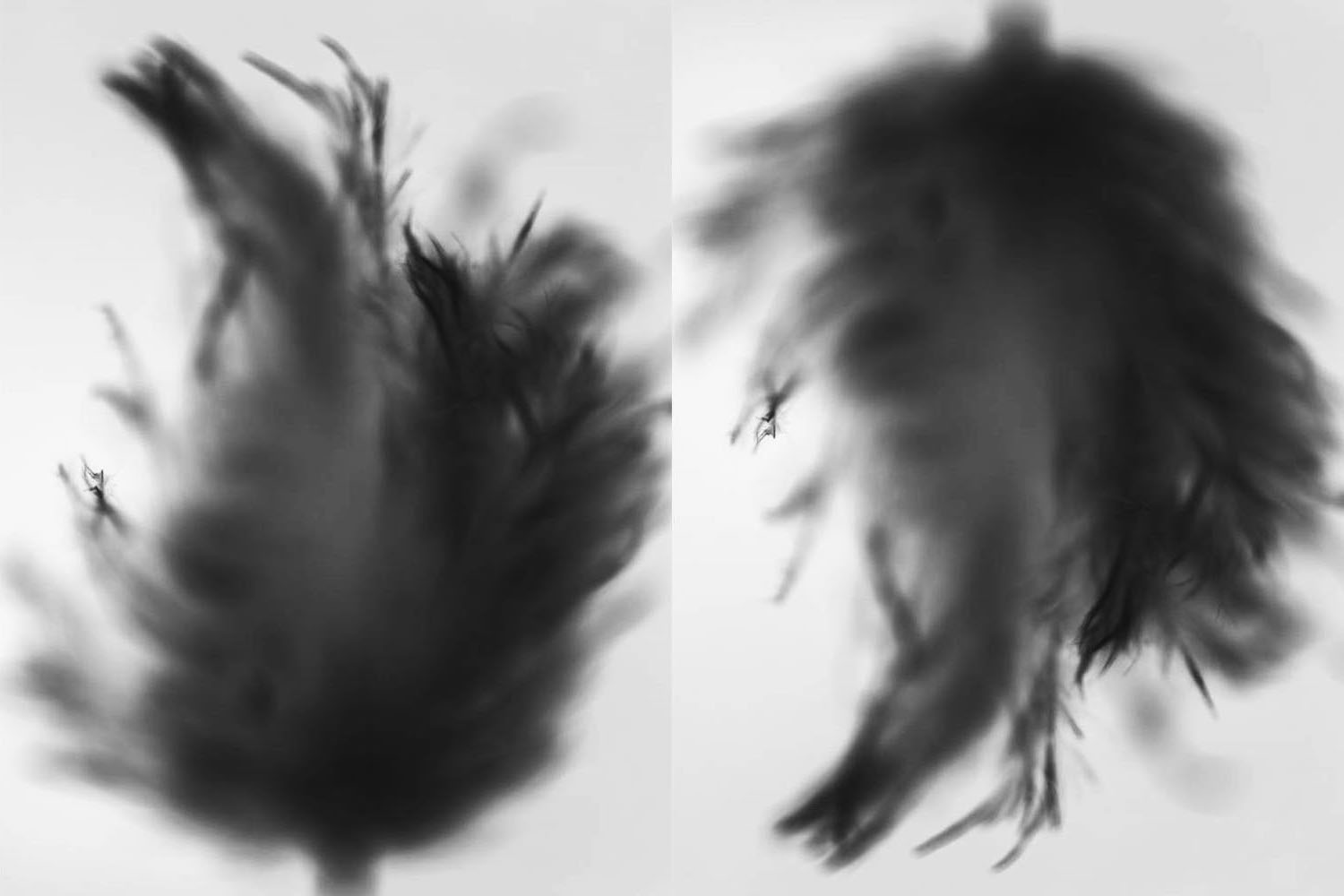 Bird feather [diptych] black and white artwork
This journal entry post features black and white baby bird feather artworks. The work is presented here as a diptych.
The piece is a study of movement, and is part of an ongoing series documenting found bird feathers. A macro lens was used to capture the finer details of the tiny pigeon white feather. The fine art imagery is created by mirroring and flipping the original photo. In addition, the final photo above is an inverse image.  Thereby, resulting in the feathers changing from white to black.
Creating artworks with found feathers is a constant theme in my practice. For more related imagery this link will take you to a collection of abstract pareidolia effect feather works. Alternatively, this link will take you to a set of imagery that is more sensual and dreamy stylistically.
Artist: Tahnia Roberts ©2021
Category: Photography
Style: Fine art
Subject: Bird feather diptych
Medium: Digital, photo, black and white
Artist country: Malaysia