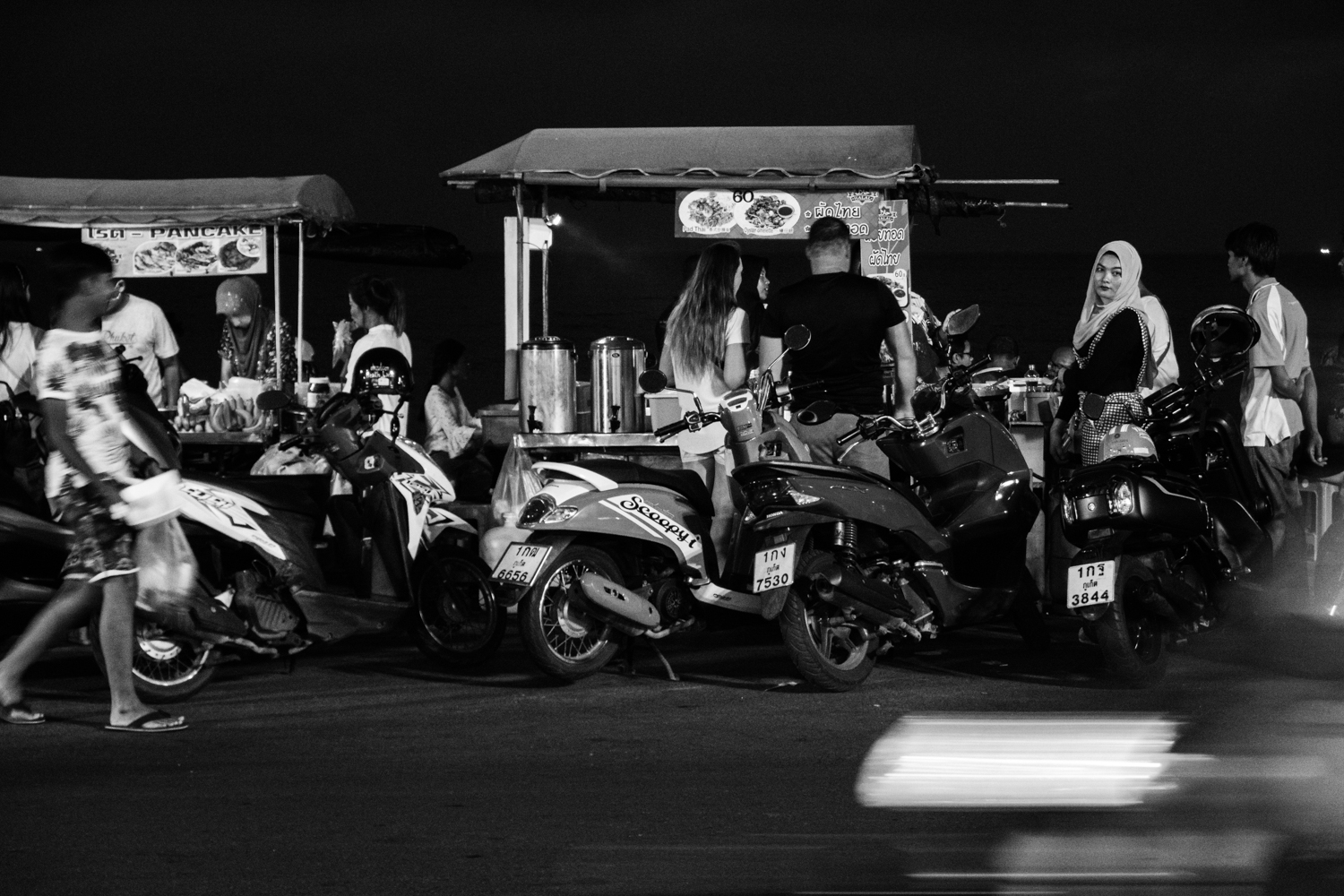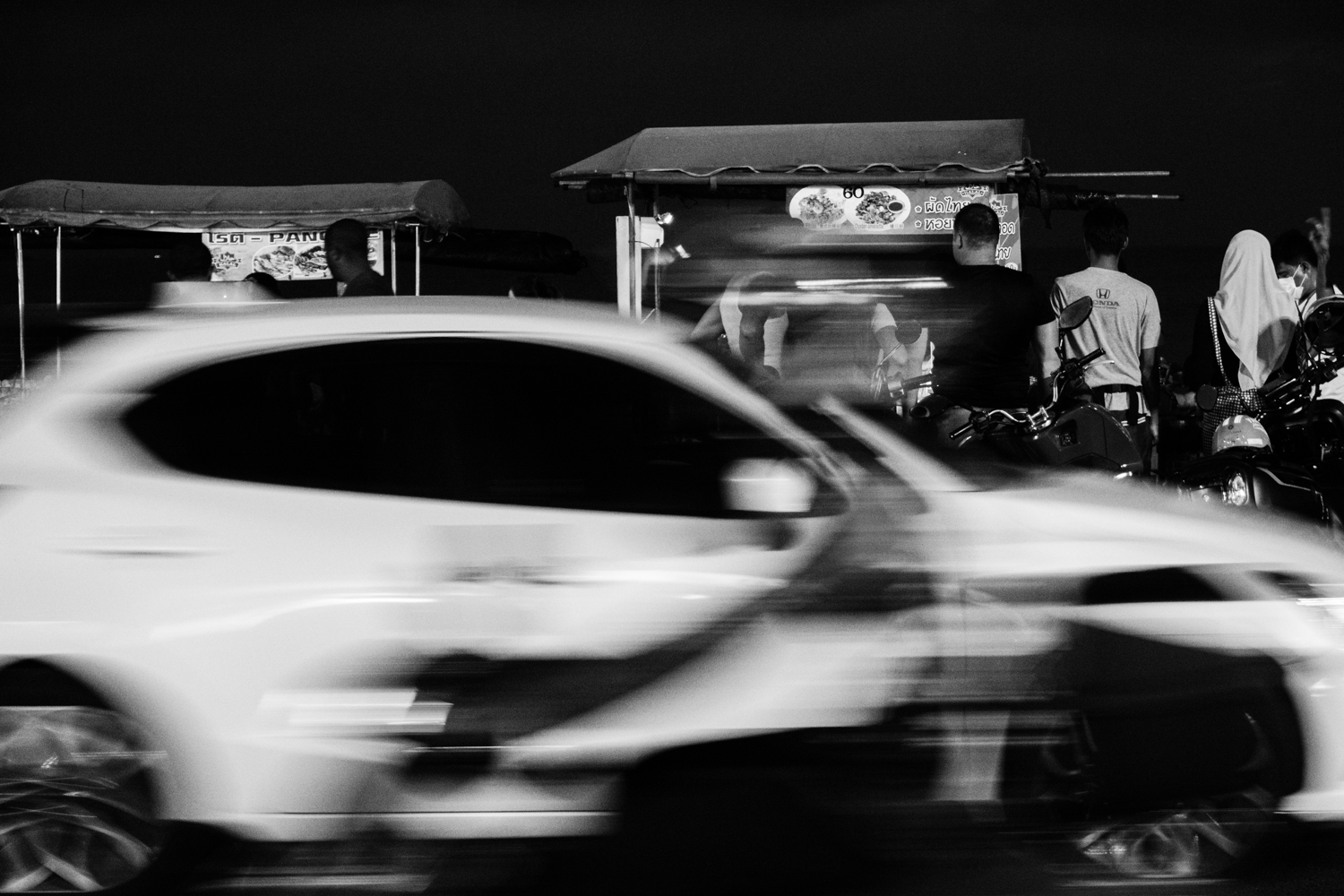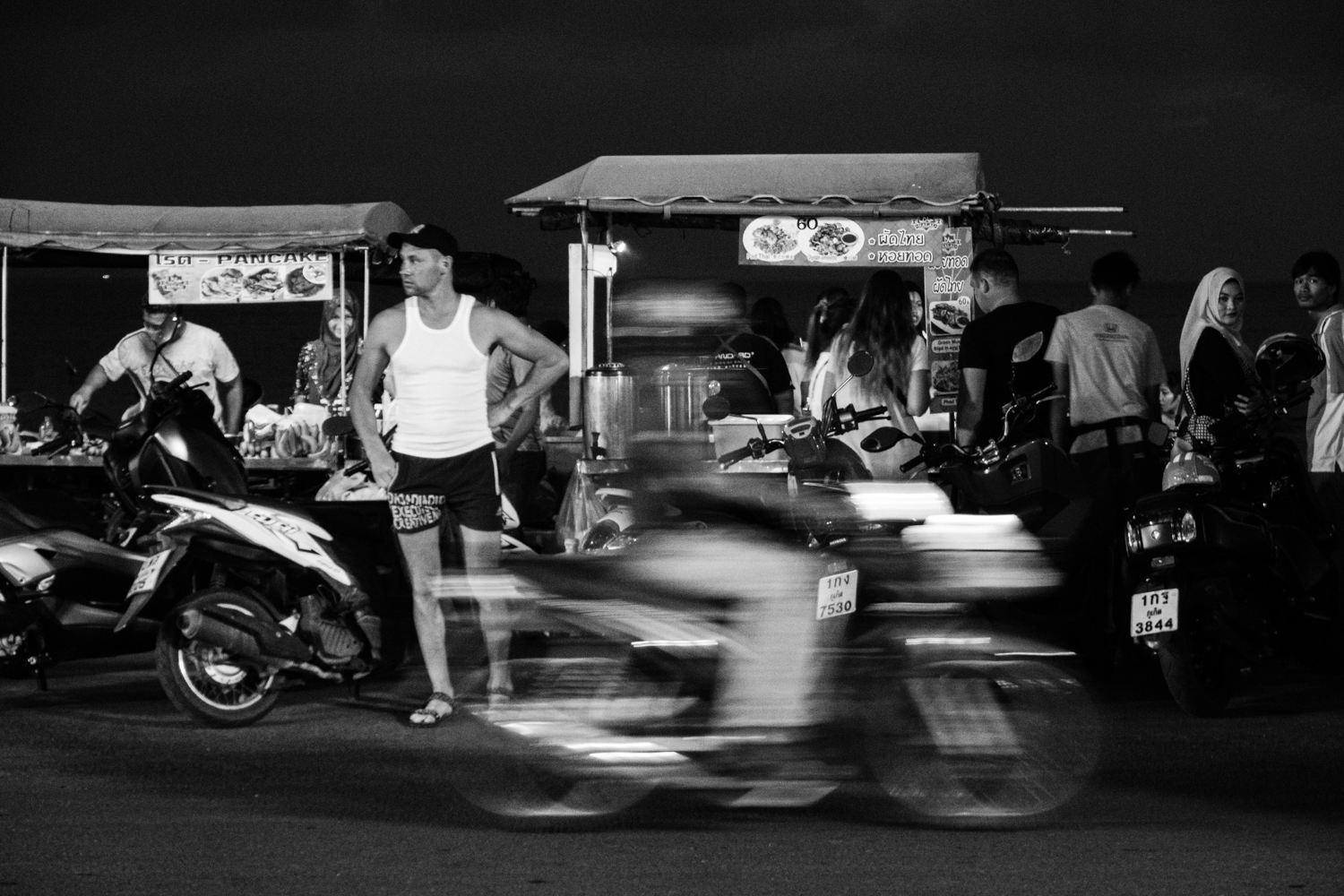 Kalim Beach Phuket is lined with street food trucks
Black and white photographs capturing the of the queues of people lined up at street food trucks in Kalim Beach – Phuket. Kalim beach is near Patong in Phuket, and a popular venue for street food.
For more street photography the Street Gallery Artworks might be worth a peek!
Artist: © Tahnia Roberts 2019
Category: Photography
Style: Street photography
Subject: Kalim Beach, Phuket – Thailand
Medium: Digital, photo, black and white
Artist country: Malaysia