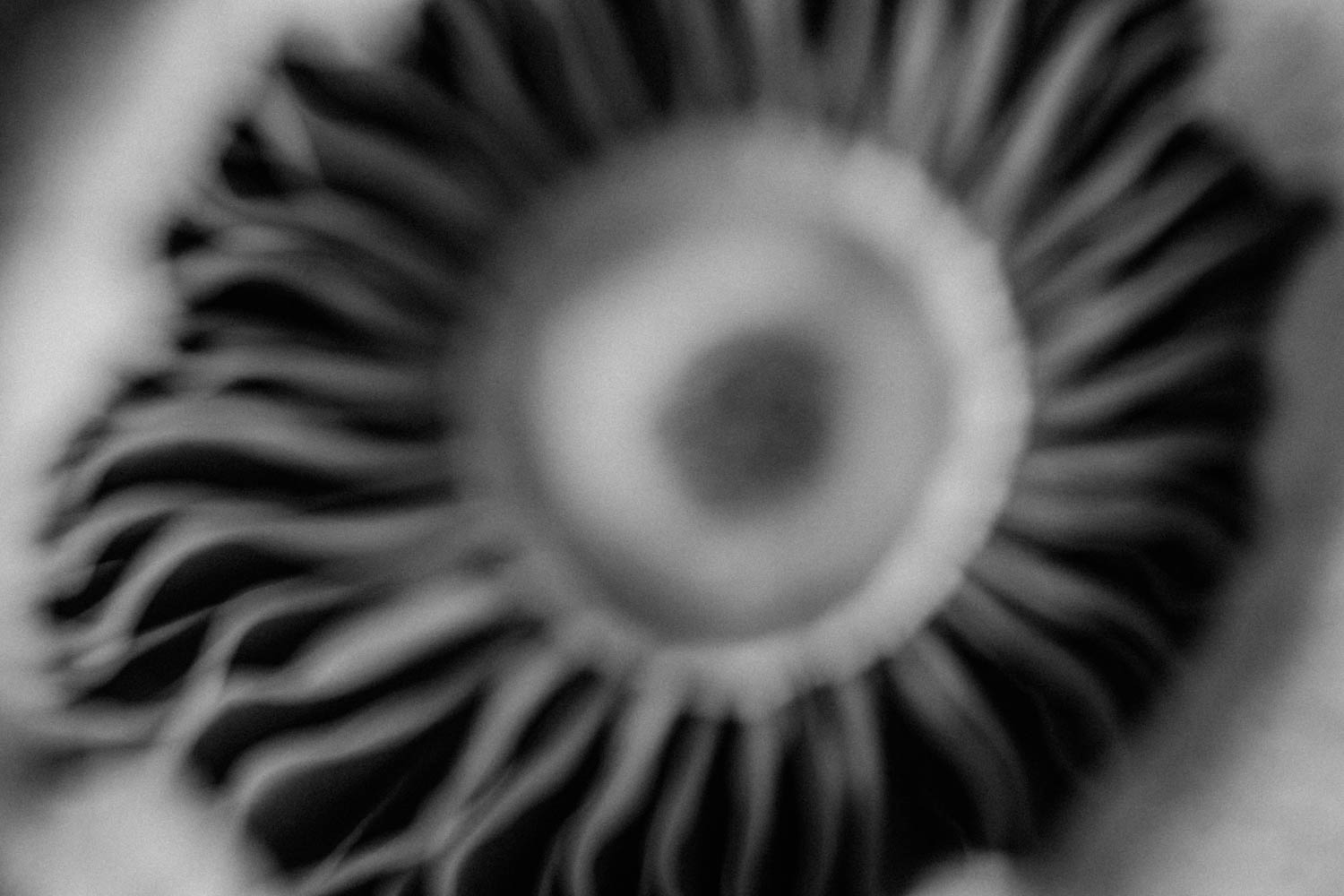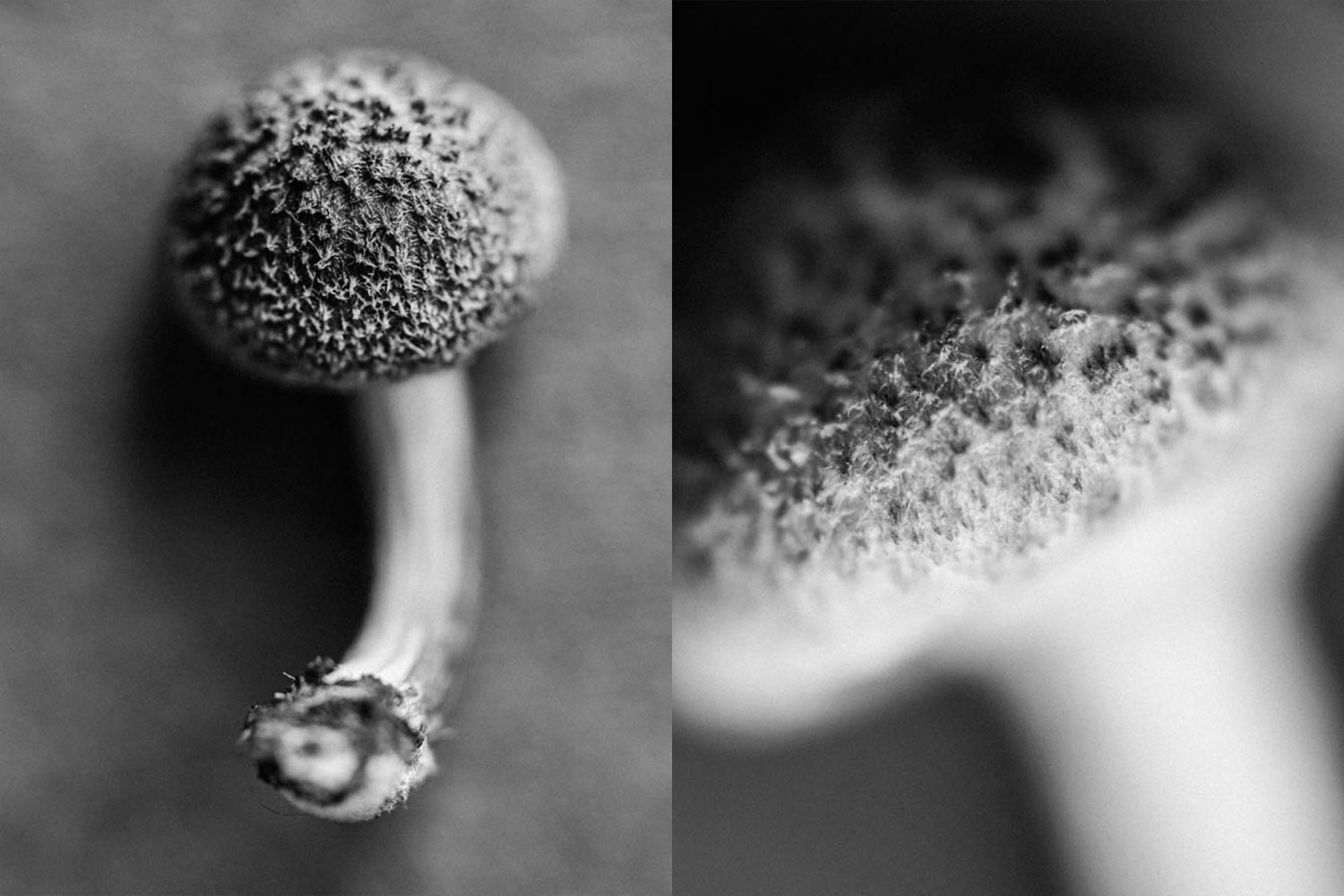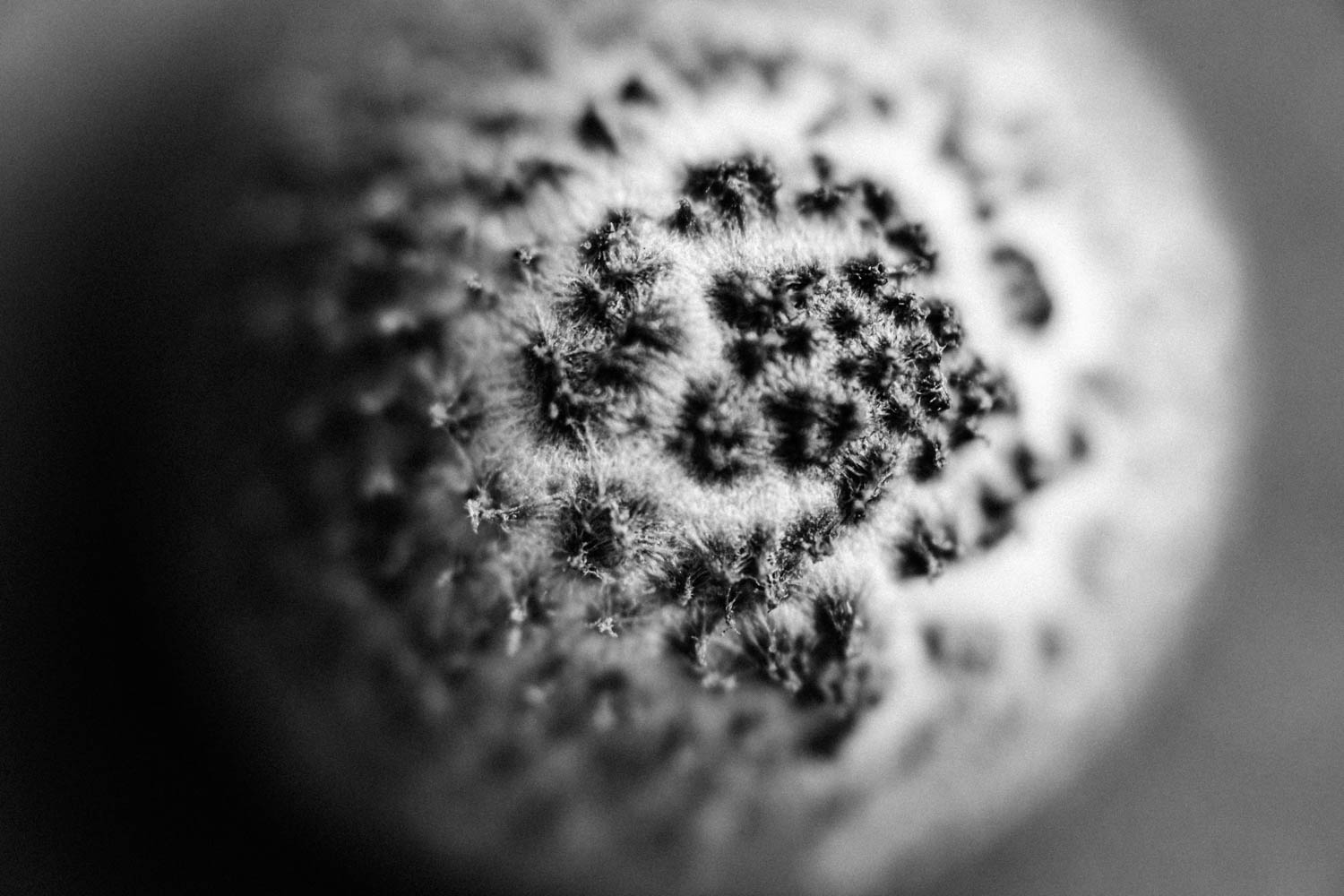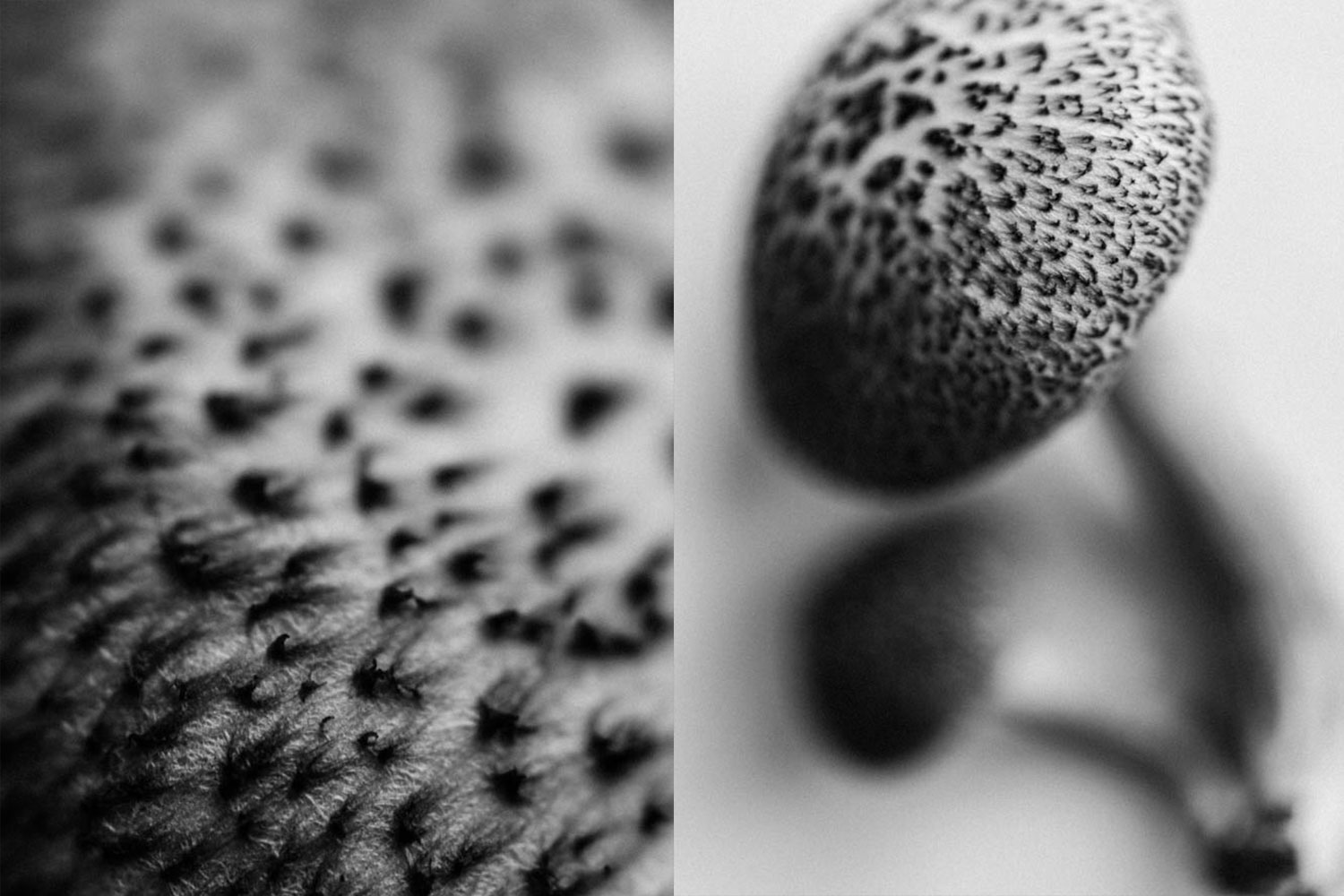 Harvested wild mushroom photography
I have a fascination with photography and mushrooms. In particular wild mushrooms. From time to time I am compelled to harvest a wild mushroom and study it. I truly have no idea of what I'm harvesting. With regards to whether the mushroom is actually poisonous, or in fact edible and yummy. It just looks interesting, and worth examining with a camera lens.
This post features a close-up study of harvested wild mushrooms I found. Their teeny tiny caps were protruding out of some timber pathing surrounding the swimming pool. The detail in these black and white pictures is made possible by the extreme magnification of the macro lens. For example, the magnified photographs of the mushroom cap reveal the wrat detail, and a gorgeous pattern resembling the fur of an animal.
Mushrooms and the pareidolia effect
Included in the photo collection above is a soft focus image showing the mushroom cap gills.  Due to its mysteriousness and abstract nature it is not immediately identifiable as a mushroom. In addition to this documentary photo study, the imagery worked really well when exploring the
Pareidolia Effect
. What do you see? Another post worth mentioning is the
Abstract food still life
.
Artist: © Tahnia Roberts 2020
Category: Photography
Style: Fine art
Subject: Harvested mushrooms
Medium: Digital, photo, black and white
Artist country: Malaysia