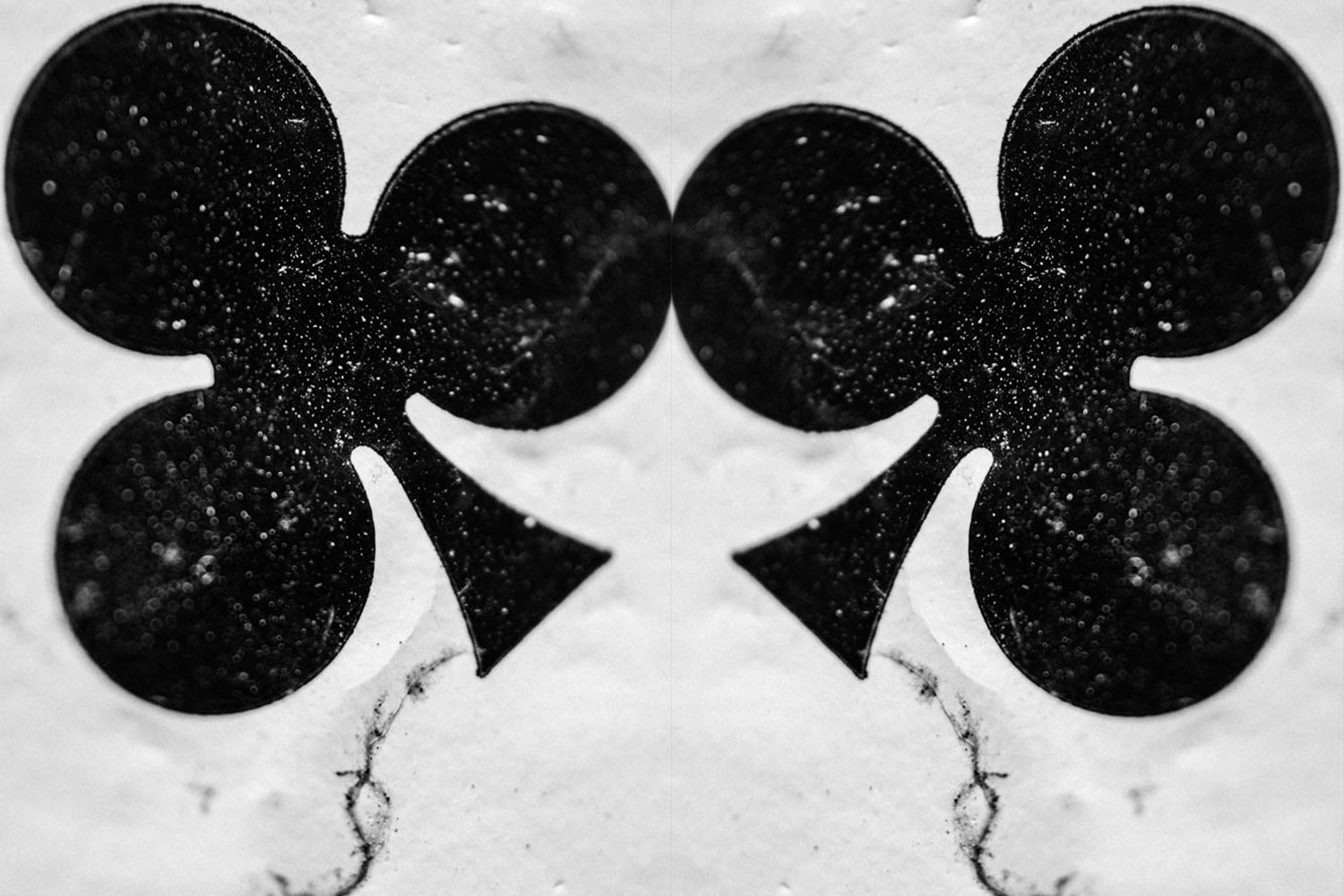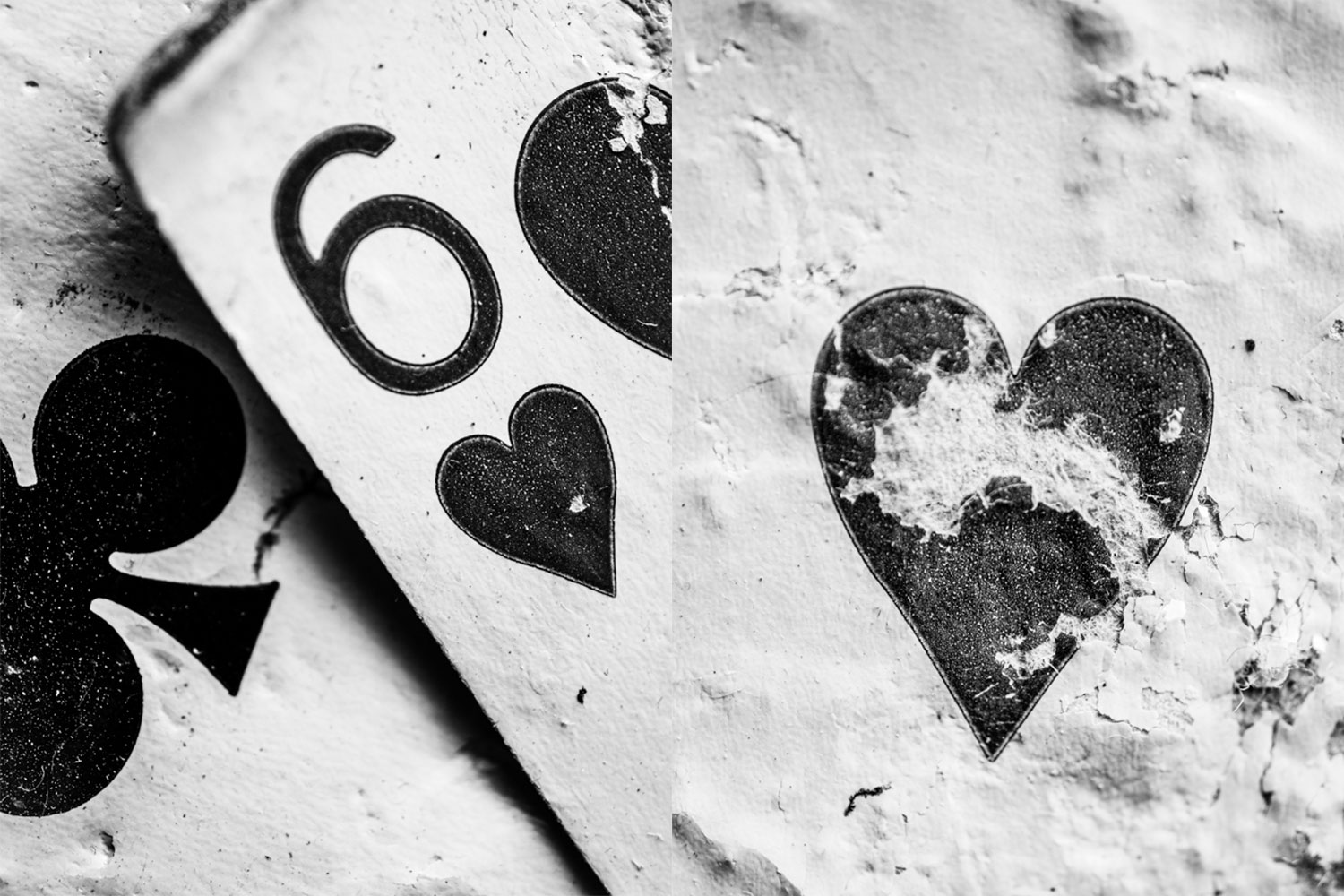 Distressed Playing Cards: Hearts & Spades
These photos of hearts and spades distressed playing cards belong to the 'Found Objects' series.  The cards were found while out walking in Taman Tun Dr Ismail (TTDI) Kuala Lumpur – Malaysia. Subsequently, I used the distressed playing cards as subjects for a black and white photo series.
I spotted the cards scattered on the pavement. And like a Magpie bird I was attracted to them. I sorted through the dishevelled pile and chose to keep the 6 of hearts as I LOVE the heart symbol and the 2 of Spades.
According to a blog called the – Metasymbology Science of Cards – the 2 of Spades card is the coveted prize of inner peace. Which confirms my excellent choice of this particular card!
In a perfect world, the 2 of Spades reflects the qualities of fairness, balance and equality. When these qualities manifest in the working lives of the 2 of Spade, they achieve success along with their most coveted prize of inner peace.
The two playing cards have a permanent place in the photography studio as I enjoy photographing them. Mainly staging them and experimenting with different compositions and selective focus.
Blog entries focused on my collection of Found objects can be found here.
Subject: Series Found Objects
Style: Fine Art
Medium: Photography – digital
Series Found Objects ©2020