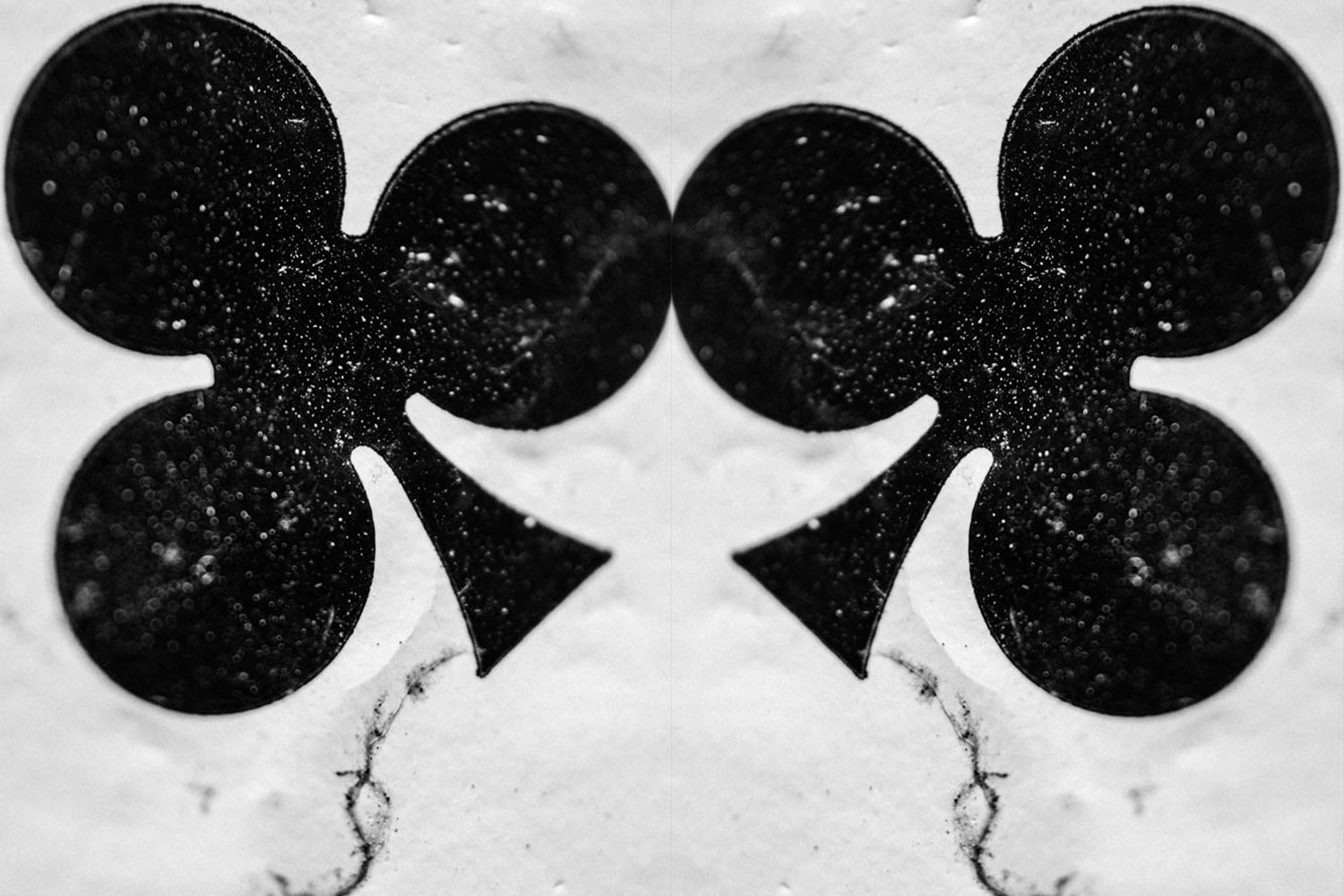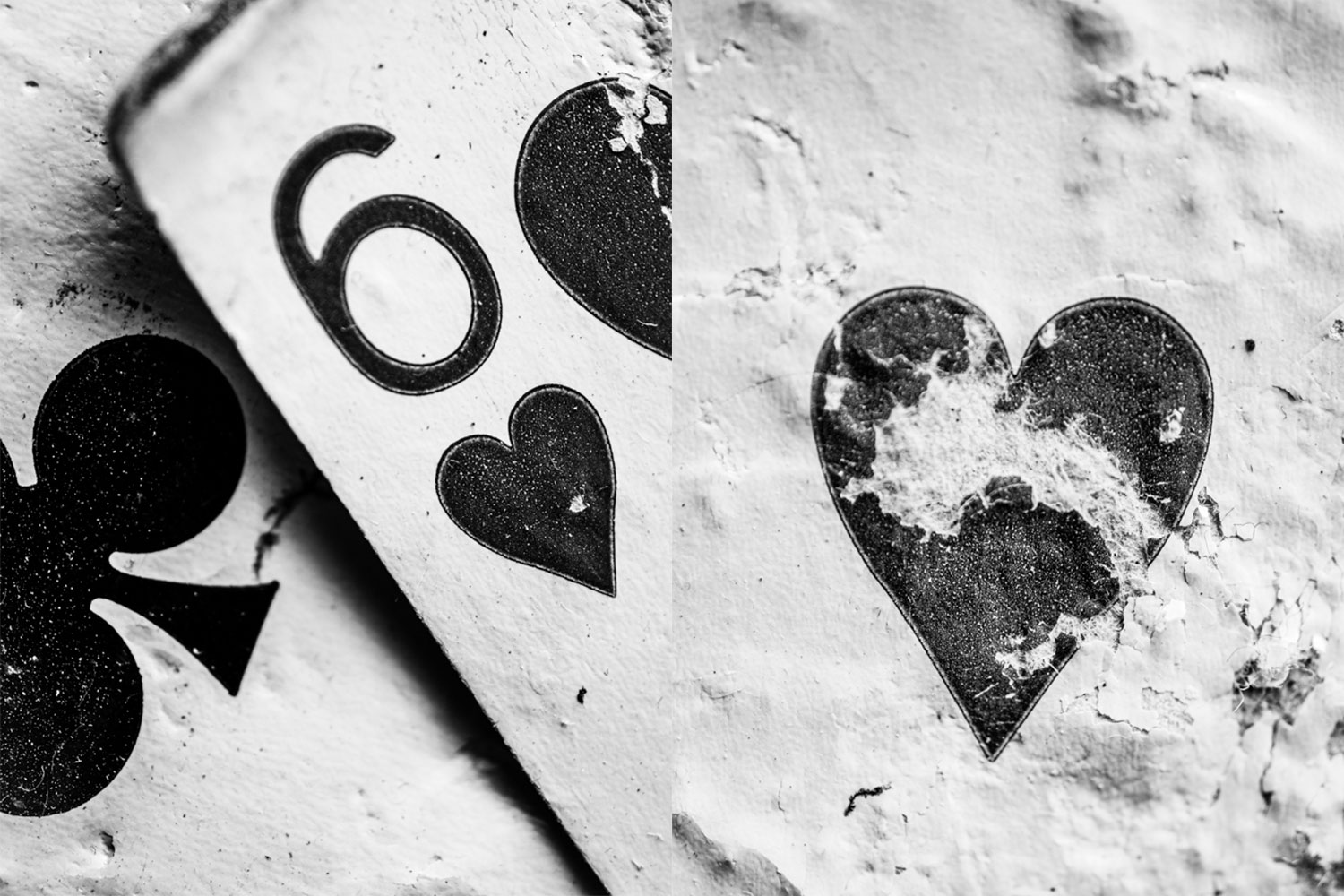 Distressed playing cards: Hearts & clubs
These photographs of hearts and spades playing cards belong to the 'Found Objects' series.  I found the cards while out walking in my neighbourhood – Taman Tun Dr Ismail (TTDI) Kuala Lumpur – Malaysia. Subsequently, I used the distressed playing cards with hearts and clubs as subject matter for a black and white photo series.
I spotted the cards scattered on the pavement. And like a Magpie bird I was attracted to them. I sorted through the dishevelled pile and chose to keep the 6 of hearts as I LOVE the heart symbol and the 2 of Clubs.
According to a blog called the – Metasymbology Science of Cards – the 2 of Clubs card meaning is:
"All Two of Club are clever and quick witted. They never lack for an answer, and can be very opinionated. They protect the ones they love, and are generally well protected when it comes money."
The two playing cards have a permanent place in the photography studio. However, I've taken a pair of scissors to the cards.  The hearts and clubs are now used as temporary tattoos for the shop mannequin.
Blog entries focused on my collection of found objects can be found here.
Artist: © Tahnia Roberts 2020
Category: Photography
Style: Fine art
Subject: Playing cards
Medium: Digital, photo, black and white
Artist country: Malaysia