Six of Hearts playing card images
This journal entry features found distressed playing cards. Photos of the Heart and Club suits are included in this triptych. To highlight the deterioration of the cards I captured the imagery using a macro lens.
According to Metasymbology – the study and interpretation of the numbers and symbols of playing cards this is the meaning of the 6 of Hearts.
Six of Heart Meaning: The law of love
Hearts: emotions, relationships, and  love
Karma for the 6 of Heart:  Responsibility
For more found object artworks feel free to check out these journal entries.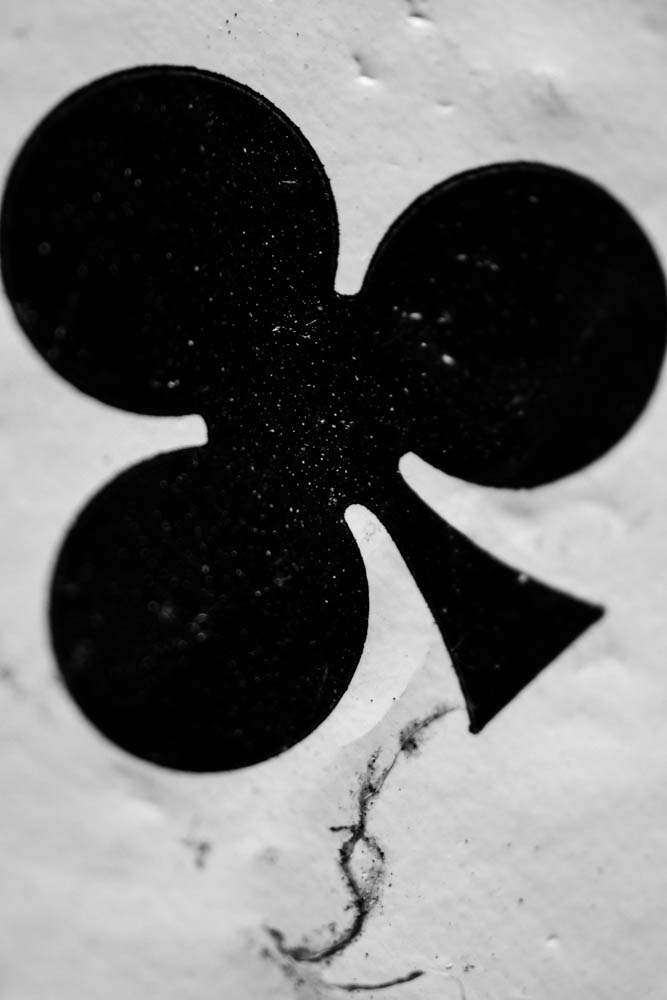 Artist: © Tahnia Roberts 2020
Category: Fine art
Style: Macro photography
Subject: Black heart images
Medium: Digital, photo, black and white
Artist country: Malaysia